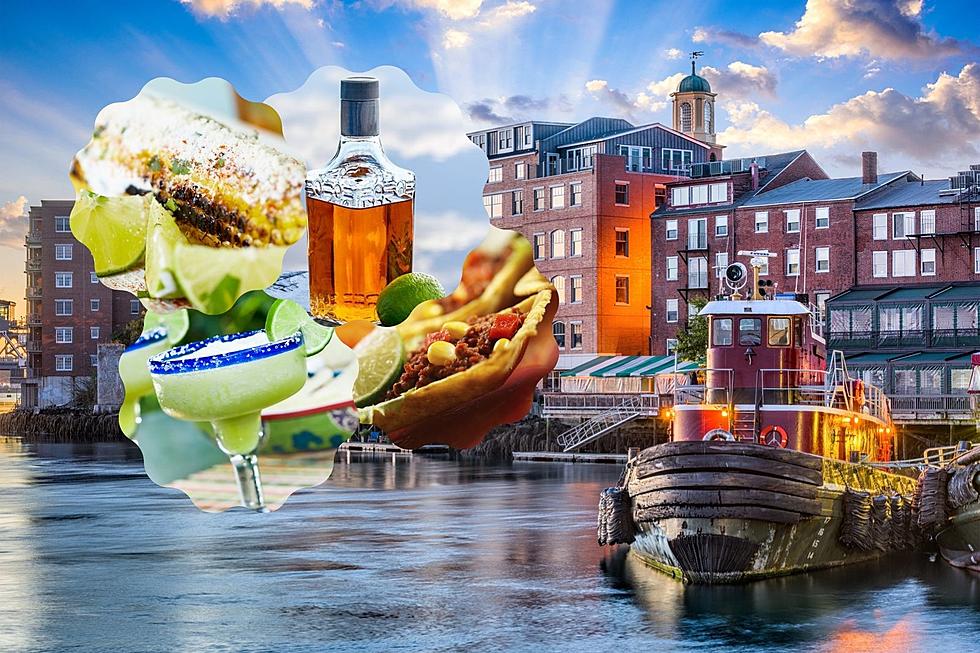 New Tequila-Heavy Mexican Restaurant is Opening in Portsmouth, New Hampshire
Getty
Editor's note: This article was written by a Townsquare Media Northern New England contributor and may contain the individual's views, opinions or personal experiences.
Well there you go, if you're a tequila snob then, this sounds like it may just be your new hang-out and new "Norm!" where you have 3 bars to choose from and exchange the beer for a huge variety of tequila.
I have several friends who fancy themselves tequila aficionados, most stumbling upon the new-found love because of restaurants like this new one scheduled to open this month, April 2022, called Rio Tequila Cantina.  Well, either that or from trips to Mexico, but I digress.  What I can tell you is that when it comes to good tequila flights, tastings, and adventures from your standard or basic tequila, this is the kind of Mexican restaurant that matters to them.
And clearly, Rio Tequila Cantina, which is already standing out with its heavy focus on a huge variety of tequilas, is ready to show you how it's done.  For someone like me who's not a tequila snob, I'll focus on the waterfront dining along Bow Street while trying a new place and a chilled margarita on ice with a salted rim.
We know that one of the hottest restaurant scenes in the Seacoast is in Portsmouth, New Hampshire and Rio Tequila Cantina plans to add to that vibrant scene.
According to its Facebook page:
Rio offers traditional flavors and styles of Mexico, and a vivacious tequila & cocktail menu. Rio offers plenty of outdoor tables overlooking the river and tug boats. Viva la Rio!!!
Hello! I'm loving this already. Mexican cuisine is most definitely one of the most popular out there, and it never seems to matter how many Mexican restaurants there are, because we can always use more.
Cheers!
10 Movie Titles That Became Common Phrases
How many of these terms do you use in conversation?
A Walk Through This Nearly 19,000 Square Foot New Hampshire Home
More From Seacoast Current