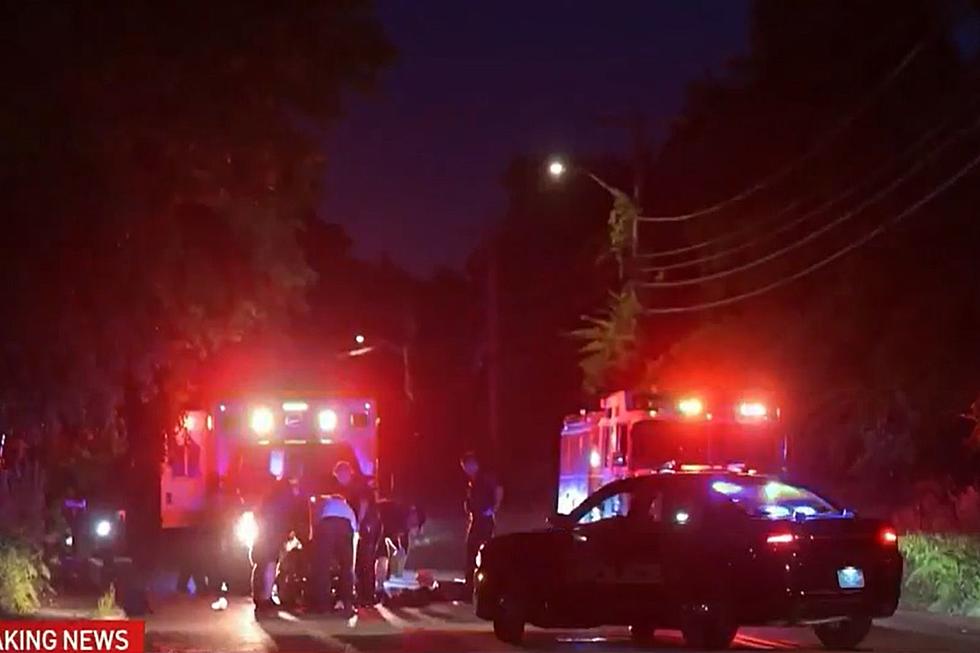 Newburyport Police ID Fatal Crash Victim in June Crash
Police respond to a fatal pedestrian incident in Newburyport (NBC 10 Boston)
The identity of the pedestrian who was struck and killed walking along a Newburyport roadway on June 25 was made public Sunday by police.
City Marshal Mark Murray said Mercy Kimani, 41, of Newburyport died after being hit on Low Street near Port Plaza around 9 p.m. Police did not disclose details about the crash or the identity of the driver who struck Kimani.
A photo and video of the crash scene showed an GMC Denali with a New Hampshire plate behind yellow police tape near the crash scene.
Murray told the Newburyport Daily News officers had a difficult time locating Kimani's family to notify them of Mercy's death, and had to look outside the United States.
"We extend our deepest condolences to the family and friends of Mercy and all those involved in the handling of such a tragic incident," Murray said in a statement.
Contact reporter Dan Alexander at Dan.Alexander@townsquaremedia.com or via Twitter @DanAlexanderNH
25 Photos of Downtown Portland, Maine in 2010 Taken From the Seventh Floor
In 2010, I went to the top floor of a parking garage to get these photos of Portland from above. Things have changed some since then.
More From Seacoast Current