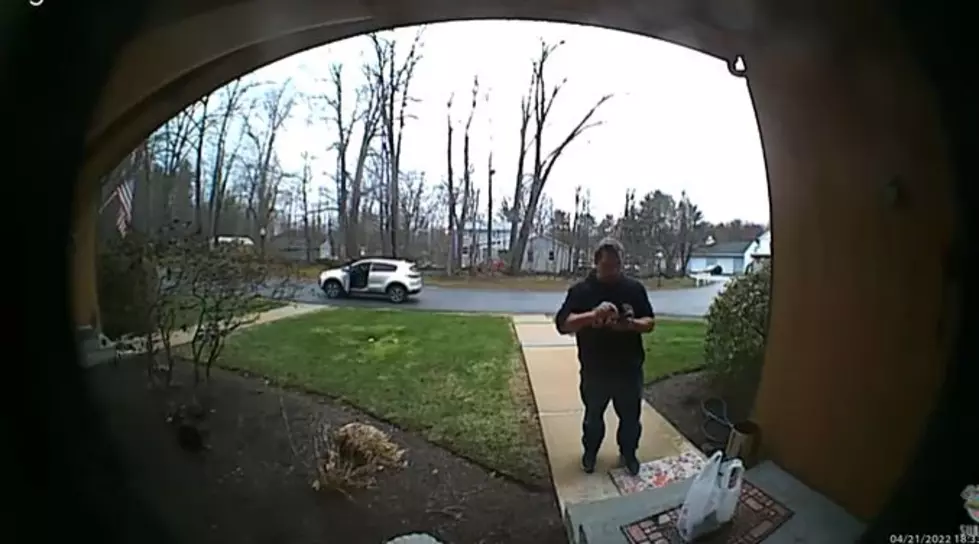 NH DoorDash Customer Warns 'Bro, I Think Your Car is Driving Away'
ViralHogYouTube
Editor's note: This article was written by a Townsquare Media Northern New England contributor and may contain the individual's views, opinions or personal experiences.
You can thank a Ring camera and a hungry customer for the saving of this car.
There's not a ton of information about this runaway car. There doesn't have to be. We've got all the players in a perfect video. The DoorDash driver in Laconia, New Hampshire, the customer, and the car. Watch as it all unfolds with the completely unaware DoorDash driver.
WARNING:  Upon being notified that his car was rolling down the street, the driver may have yelled out 'S&*#!'
I love how completely unaware this driver is. I'm sure he is either figuring out where he's going next, refinancing his home, or playing Subway Surfer - but the one thing he is NOT doing is noticing his car driving down the road. This is what the customer said,
I placed an order from DoorDash, upon delivery the driver forgot to put his car in park. I notified him of this through the ring doorbell and he took off running after it. When I came outside the car had narrowly missed a lamp post by a foot. When he drove back by we exchanged a couple of jokes.
He was calm when he told the driver, 'Bro. I think your car is driving away.' and then like a bat outta hell, that driver ran like he was on fire. Even the diver said that he'd never run so fast in his life.
So many things could have gone horribly wrong. It's nice that it's just a funny video and a huge reminder to ALWAYS USE YOUR EMERGENCY BRAKE!
25 Places in Maine That Only Takes Cash
More From Seacoast Current