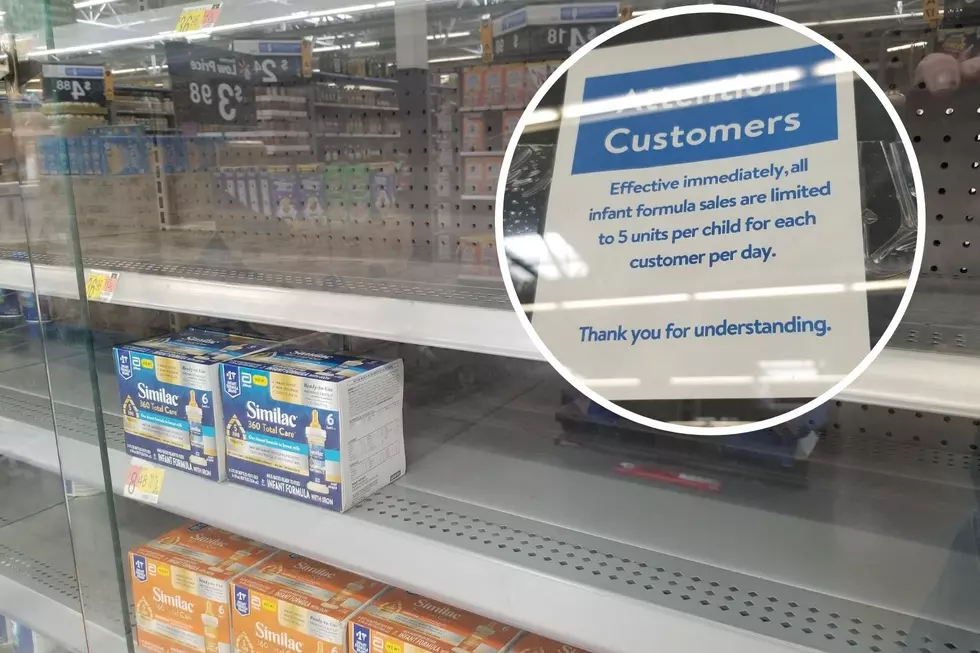 NH Temporarily Opens Up WIC Coverage to Baby Formula Alternatives
Empty shelves for baby formula at a Walmart (Dan Alexander, Townsquare Media)
The New Hampshire Department of Health and Human Services has temporarily expanded the brands, container sizes, and forms of baby formula covered on the WIC program to allow access to substitutions.
The Biden Administration has taken several steps to make more formula available, including importing supply to the U.S. It has also invoked the Defense Production Act, speeding the production of the formula and also authorizing imports of formula to the U.S. And Abbot, the country's largest maker of formula, will begin manufacturing product again after a recall.
Since it will take time for stock to grow, parents may still need options for their child's usual formula.
A full list of products temporarily allowed as part of the WIC program can be found online at the NH DHHS website. Before making any substitutions, DHHS Commissioner Lori Shibinette urged parents to first check with a doctor.
"Your child's doctor can assist in finding an available and comparable alternative. We are grateful to our hospital partners for assisting families by providing formula to pediatricians when possible," Shibinette said in a statement.
The US Department of Health and Human Services has created a new website to help people find infant formula during the shortage, at hhs.gov/formula/index.html.
The DHHS also discouraged use of diluted and homemade formulas, cow and goat milk, and non-dairy alternatives.
Contact reporter Dan Alexander at Dan.Alexander@townsquaremedia.com or via Twitter @DanAlexanderNH
Trending Stories for Seacoast Current (May 16-22, 2022)
More From Seacoast Current