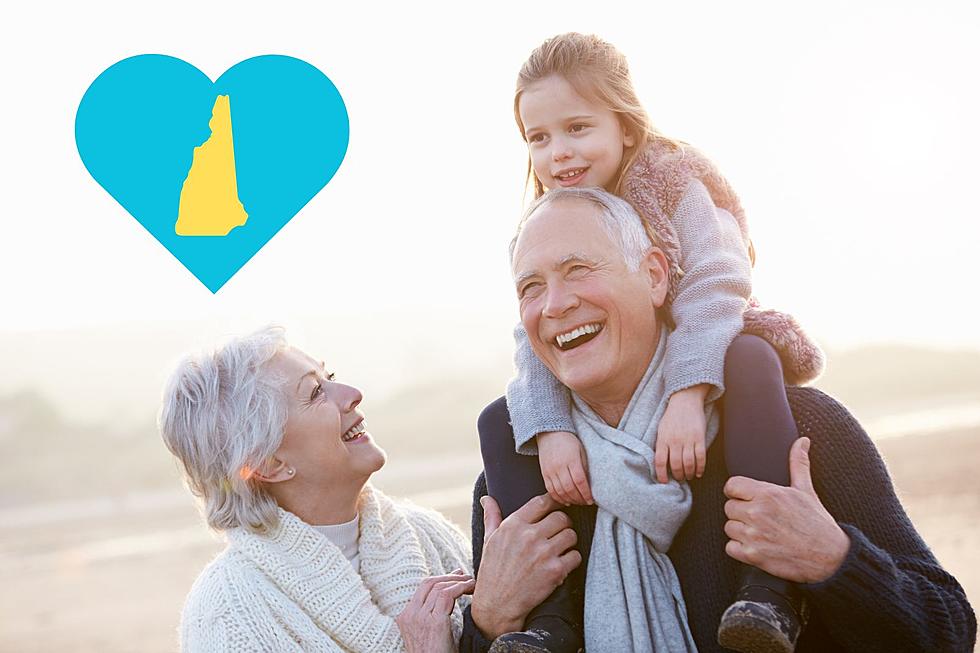 Nicknames for Grandparents in New Hampshire Are Straight to the Point
Canva
As I prepare to welcome a baby human into the world, there is a lot of talk of what everyone wants the baby to call them.
Aunts don't just want to be 'Aunt *their name*' anymore! Everyone wants to be special and different, and to be honest, I get it! You need to set yourself apart from the rest. I also have a niece or nephew on the way (gender is TBD), and I have decided I want that little tike to call me 'Auntie Kiki'. No one has ever had an Auntie Kiki who wasn't super fun and didn't slide them candy on the down-low, right?!
A site called preply.com released a study that hit a bit different considering the life stage I am in. It found the most popular nicknames for grandparents by state. It was VERY enlightening.
'Grandma' and 'Grandpa' weren't options in this survey (because been there, done that), and those also aren't nicknames, they're actual names!
'Abuela' and 'Abuelo' ranked first in states like California and Texas with big Spanish-speaking populations. Believe it or not, Vermonters keep things very formal and refer to their grandparents as 'Grandmother' and 'Grandfather'. What is this? Downton Abbey?!
I also learned about some nicknames for grandmas I never knew existed: 'Oma' (German), 'Yiayia' (Greek), 'Lola' (Filipino), and 'Tata' (Polish), just to name a few!
We have a friend who calls into the morning show sometimes. She's originally from Hawaii and her grandkids call her 'Kuku'. I absolutely love it, and might need to steal it if I ever become a grandma one day.
But now, the moment we've all been waiting for. The most popular nicknames for grandparents in New Hampshire (and Maine) are....'GRAM' AND 'GRAMPS'!  See what I mean? We Northern New Englanders can't be bothered with any extra syllables. We keep it straight and to the point.
Check out the full survey here.
Do your grandkids call you something awesome or unique? Let us know in the comments!
These Are the Wealthiest New Hampshire Towns, Based on Per Capita Income
NeighborhoodScout, an online database of US neighborhood analytics, shared the wealthiest New Hampshire communities based on per capita income. Here's what towns were listed.
These Are 13 of the Most Haunted Places in New Hampshire
More From Seacoast Current