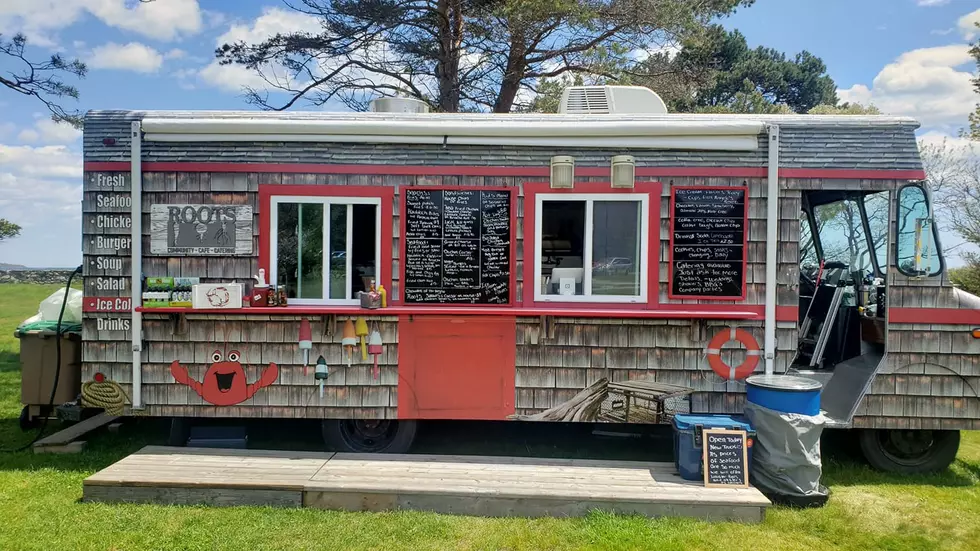 Odiorne Point State Park in Rye, NH, Now Has Their First-Ever Food Truck
Roots Cafe and Catering via Facebook
As many of us know, Odiorne Point State Park is a popular place to visit, especially during the summer months. Locals and tourists alike can enjoy scenic walking trails that lead you alongside rocky beaches and into the woods, past several abandoned World War II structures. The land is rich with history and the site of the first settlement in New Hampshire, dating back to 1623. Many of these first settlers are even buried on the Park's grounds.
In addition to walking, visitors can also enjoy kayaking, canoeing, fishing, biking, hiking, and more. They can also pay a visit to the Seacoast Science Center, an organization focused on marine science education. The Science Center has several interesting exhibits (including a cool tide pool touch tank for kiddos), as well as a Marine Mammal Rescue that responds "to all reports of live (healthy, injured, sick) and deceased seals, whales, porpoise, and dolphins in NH and northern MA."
In addition to all that Odiorne Point has to offer, a brand new food truck from Newmarket's Roots Cafe and Catering will now be setting up shop near the Park's playground. According to this Facebook post, this is the first time the state has contracted with a food truck in the Park. As for what delicious eats will be served? Well, the family-owned business serves "seafood, sandwiches, fries, cold drinks, and more." We like the sound of that.
Similar to the Science Center's love for protecting wildlife and the environment, Roots also values the importance of composting to reduce waste, according to the Facebook post.
At the time of this writing, the plan is for the Roots truck to be open "all nice weather days" this summer, according to the Science Center. A more detailed schedule will likely be shared at a later date. For now, you can look forward to a delicious lobster roll after exploring and enjoying the Park.
Here Are 14 New Hampshire Restaurants That Have Been Featured on Food TV Shows
29 Foods That "The Greatest Of All Time" Tom Brady Eats and Does Not Eat
More From Seacoast Current