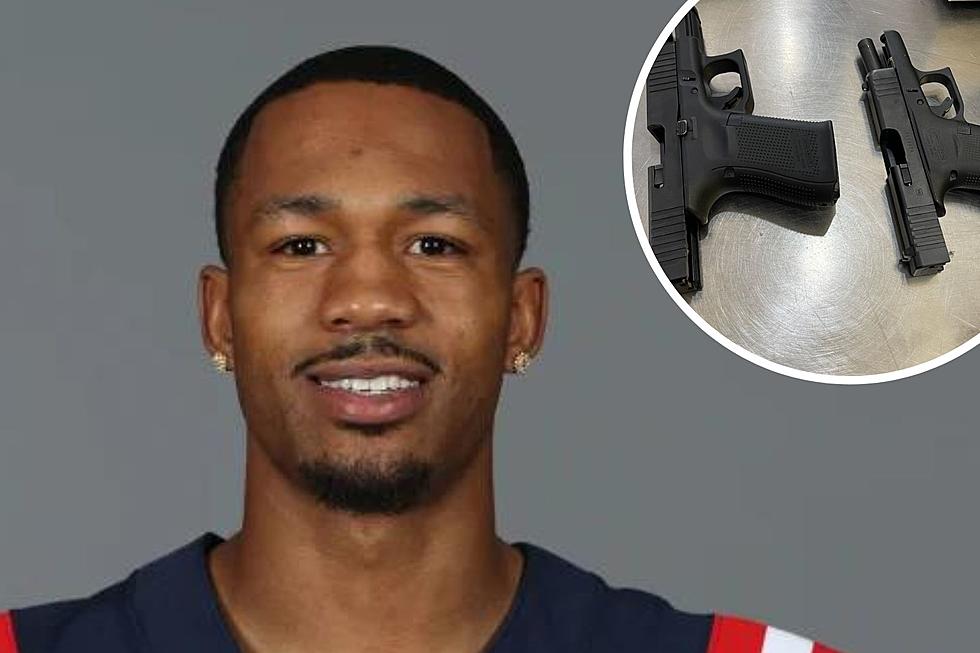 Patriots Jack Jones Charged at Logan After Guns Found in Luggage
Jack Jones (New England Patriots), firearms found in his luggage at Logan International Airport (TSA)
🔴 Patriot Jack Jones was headed to Los Angeles from Boston
🔴 The weapons were found in his carry-on by the TSA
🔴 Jones faces over a dozen weapons charges from Mass State Police
---
New England Patriots cornerback Jack Jones was arrested at Boston's Logan International Airport late Friday afternoon after two loaded firearms and ammunition were found in his carry on luggage.
The TSA said a passenger was stopped after officers detected the items during a routine X-ray screening of carry-on items for a flight to Los Angeles International Airport. The passenger was questioned by Massachusetts State Police who charged the passenger.
State Police and the Patriots both identified the passenger as Jones, 25, a resident of Arizona. The
"We have been notified that Jack Jones was arrested at Logan Airport earlier today. We are in the process of gathering more information and will not be commenting further at this time," the Patriots said in a statement.
Jones was charged by Massachusetts State Police with two counts each of possession of a concealed weapon in a secure area of an airport, possession of ammunition without a Firearm Identification Card, unlawful possession of a firearm, carrying a loaded firearm, and possession of a large-capacity feeding device.
Arraignment Next Week
Jones was taken into custody at the State Police Logan Airport barracks with bail set at $50,000. He is scheduled for arraignment in East Boston District Court next week.
The TSA said that Jones' weapons were the ninth and 10th firearms discovered by TSA in carry-on luggage at Logan in 2023. More than 2,900 firearms have been discovered by TSA officers nationwide so far this year. More than 92% of those firearms have been loaded.
TSA reviews the circumstances of firearm incidents and may levy a civil penalty against the passenger. The recommended civil penalty for bringing a firearm to the security checkpoint can go up to a statutory maximum of more than $14,950 per violation. TSA evaluates each incident on a case-by-case basis.
Firearms can be transported on a commercial aircraft only if they are unloaded, packed in a locked, hard-sided case and placed in checked baggage.
Ranked as NFL's 7th Best Rookie
Jones was drafted by the Patriots in the fourth round of the 2022 NFL draft but missed the final two games of the season due to injury and a suspension for violation of team rules.
He had a strong mini-camp performance with the Patriots ths past week and was set to make a comeback heading into the new season, according to MassLive.com.
ESPN ranked Jones as the seventh-best rookie in the league describing him as a "rock star as a nickel cornerback and is the Patriots long-term future at the position."
Contact reporter Dan Alexander at Dan.Alexander@townsquaremedia.com or via Twitter @DanAlexanderNH
Field to Fork: The Best Farm-to-Table Restaurants in New Hampshire
More From Seacoast Current