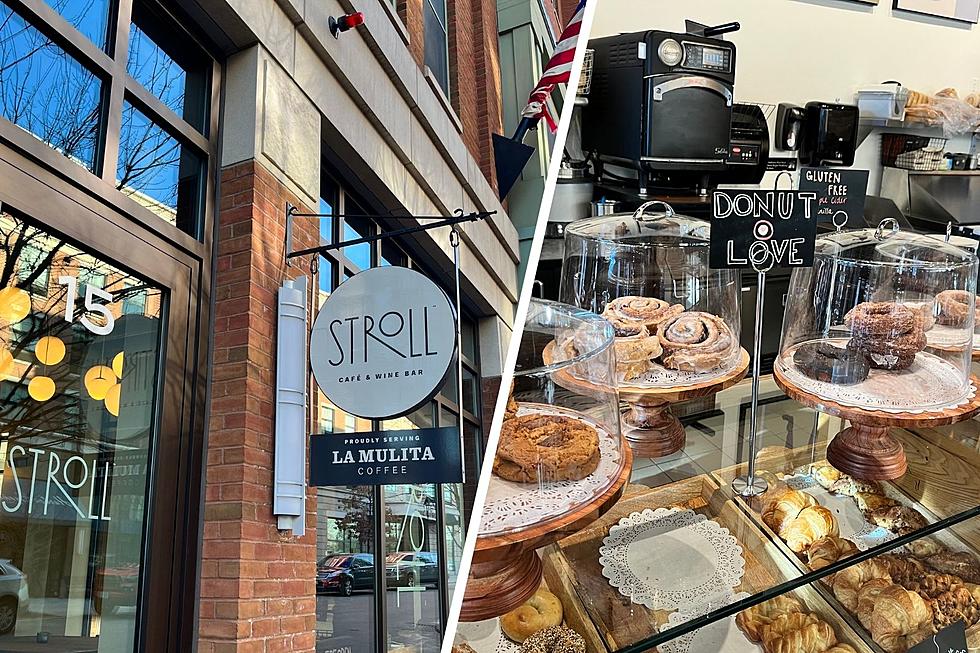 Peek Inside Stroll, Portsmouth NH's New Adorable Café With a Unique Twist
Kira Lew, Canva
Editor's note: This article was written by a Townsquare Media Northern New England contributor and may contain the individual's views, opinions or personal experiences.
I'm not going to lie, I was pretty bummed to find out that Dos Amigos in downtown Portsmouth was closing its doors amidst the pandemic. Steven and I would trot over there for lunch all the time. But I was happy to learn that something awesome went in its place: a very cool café called "Stroll":
Brightly colored local products and to-go items are adorably arranged to greet you right when you walk in.
At Stroll, they serve donuts from Donut Love in North Hampton. Everything is made fresh daily, including pastries from their own baker, Gusti.
Stroll serves La Mulita coffee, which is locally roasted in Rye, NH.
They also have a great selection of fast to-go food as well as hot sandwiches, soups and empanadas (yum)!
Here comes the unique twist: they offer a wide variety of wine, beer, and specialty cocktails, along with specialty coffee and espresso drinks. They are open 7am - 7pm and anticipate drawing an after work, happy hour-ish crowd!
According to Tiffany, the manager, a must-try item is the vegan tuna fish sandwich. It tastes EXACTLY like real tuna fish, and is rumored to be absolutely delicious. Stroll prides themselves on having plenty of gluten free and vegan options for both breakfast and lunch.
Another crowd pleaser is their maple latte, made with real April's maple syrup. If you know, you know.
Stroll into Stroll at 15 Portwalk Place and check it out for yourself (that was corny, but sorry, I had to).
And speaking of places that sell beer...
12 of the Best Breweries in NH Decided by Granite Staters
Best 14 Mexican Restaurants on the Seacoast Picked by Granite Staters
More From Seacoast Current