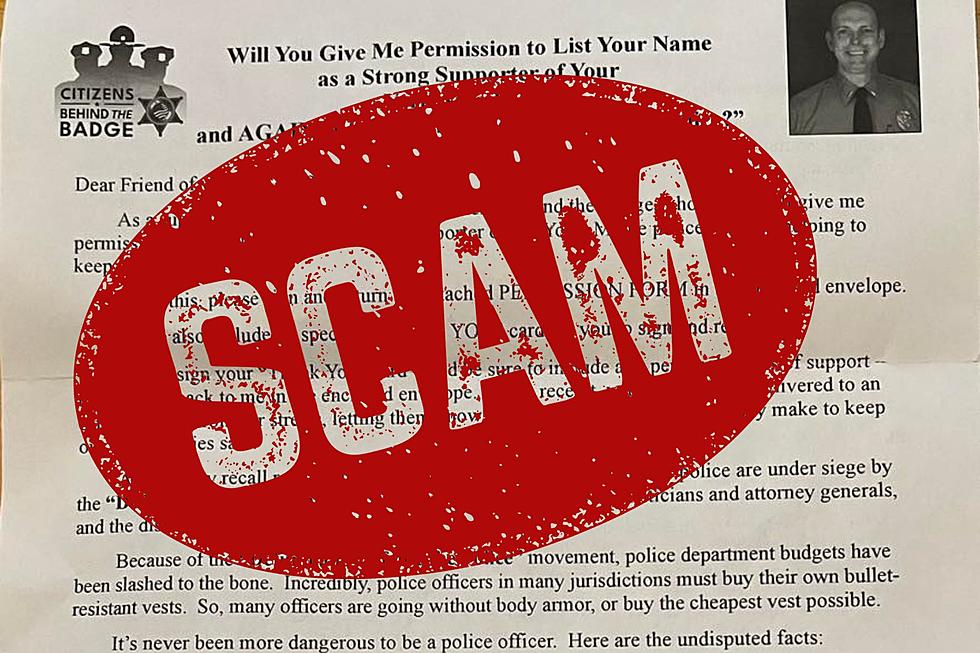 Police Say 'Citizens Behind the Badge' Fundraiser is a Scam
Letter soliciting donations for the York Police Department (York Police)
Two Seacoast region towns say solicitation for a fundraiser called "Citizens Behind the Badge" is a scam, and does not benefit their respective departments.
Merrimac Police Chief Eric Shears said residents were solicited via email for donations in the form of cash or checks.
"The only authorized fundraising event that is being conducted by the Merrimac Police and Merrimac Police Association is the sale of authorized department specialty patches, which has been posted on the Department's Official Facebook page," Shears said. "The department and the association have not contracted any third-party organization to assist in any such activities."
York Police warned of another solicitation by the same group asking for a signature on a card, and a donation in support of the "York Police 2023 Annual Support."
"The York Police Departed is not affiliated with this group and is not asking for money. Please DO NOT sign your name and DO NOT send any money to them," the department wrote on its Facebook page.
Contact reporter Dan Alexander at Dan.Alexander@townsquaremedia.com or via X (Twitter) @DanAlexanderNH
New Hampshire Fall Restaurant Guide: 8 Establishments Worth Visiting in the Autumn
Gallery Credit: Megan
More From Seacoast Current