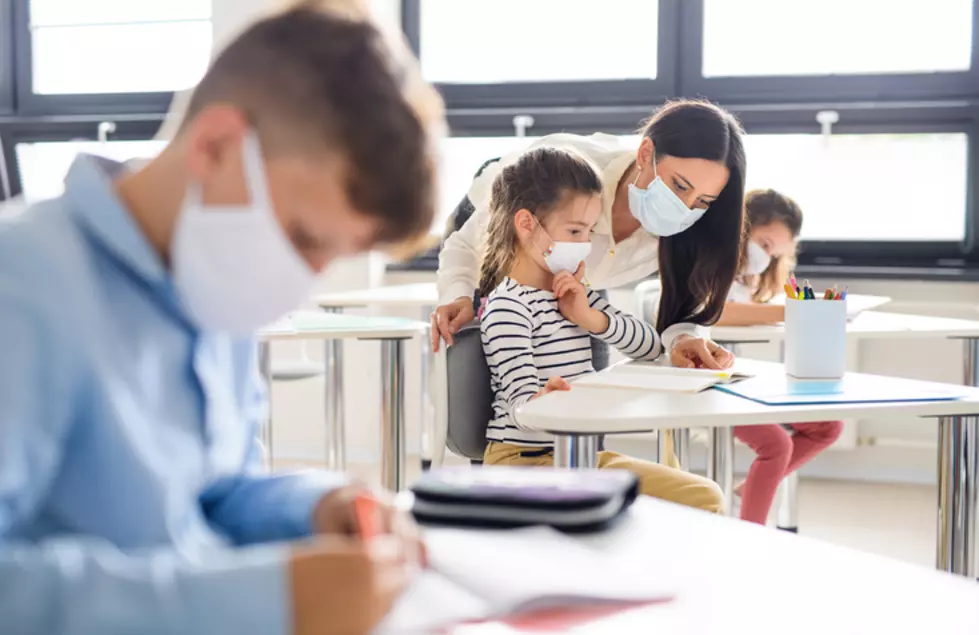 Raymond Schools Going Fully Remote After Thanksgiving
Halfpoint
Raymond is the latest school district to pivot to fully remote learning amid the rise in COVID-19 cases across the Seacoast.
In a press release, the school district said all students in grades six through 12 would shift to remote learning beginning November 30 and lasting until at least December 11, according to Superintendent Tina McCoy.

Enter your number to get our free mobile app
McCoy also said that school sports would proceed uninterrupted for now and that high school students who attend the Seacoast School of Technology (SST) will be allowed to attend those classes in-person and transportation to and from SST and Raymond High School would be provided daily.
As for grades five and under, the Raymond Preschool Program and Lamprey River Elementary School will be open for all students, and students in grades four and five at Iber Holmes Gove Middle School will continue to follow their hybrid schedules, according to the release.
"This decision was necessary due to staffing challenges and anticipated staffing challenges following the Thanksgiving break, and is not due to the spread of COVID-19 in the schools," McCoy's statement read. "The district is experiencing a severe shortage of substitute teachers at a time when many employees cannot work on-site due to a wide range of valid reasons including mandatory quarantining, child care challenges due to other school systems transitioning to fully remote education, and underlying health conditions. Under the district's reopening plan, individuals who travel outside of the New England region must quarantine upon their return."
Free meals will be offered to all Raymond students during the remote learning period. More information can be found here.
In Pictures: What Education Looks Like Around the World During a Pandemic
More From Seacoast Current