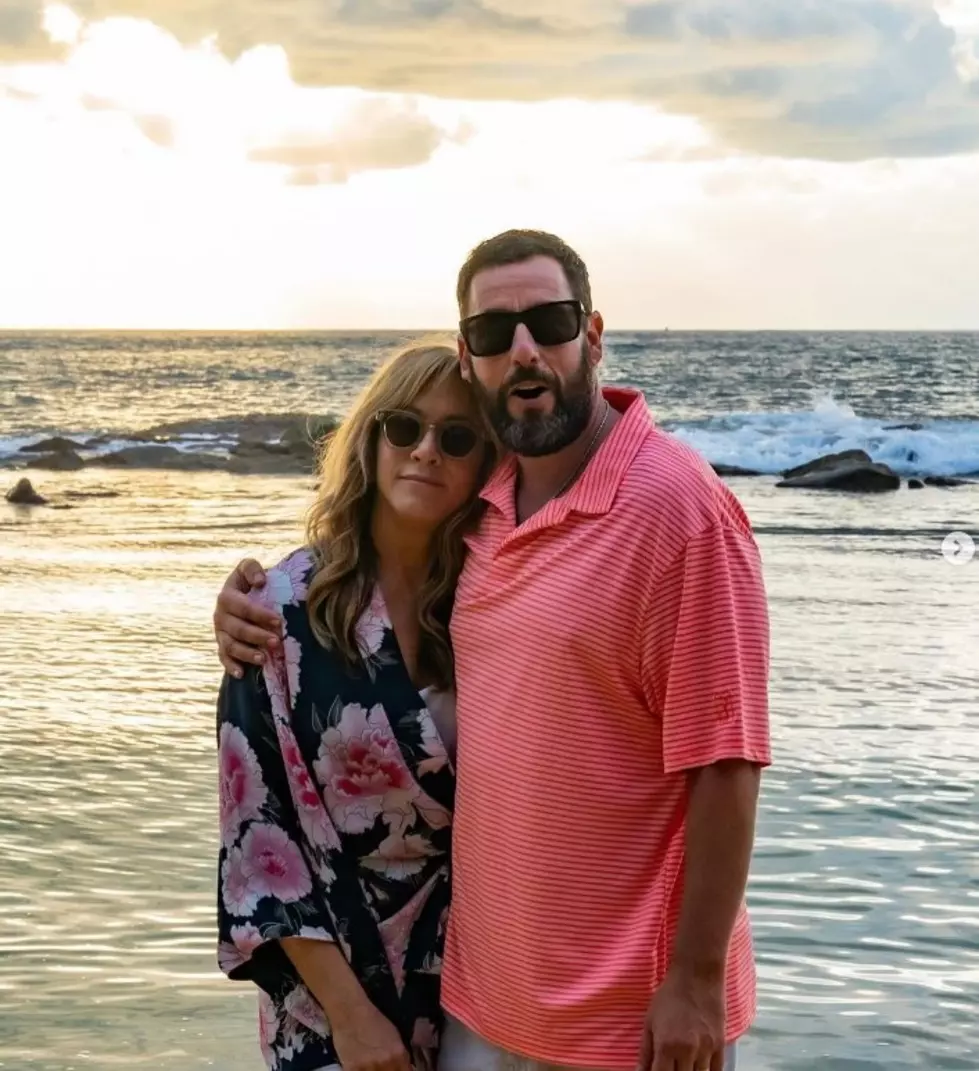 Release Date for the Latest Movie From New Hampshire's Adam Sandler is Here
Jennifer Aniston via Instagram
Editor's note: This article was written by a Townsquare Media Northern New England contributor and may contain the individual's views, opinions, or personal experiences.
I'm so beyond excited!  It's finally here after four years and I'm all about it, as I'm sure every Adam Sandler and Jennifer Aniston fan is.
It's funny, because I still remember screaming with excitement after Jennifer Aniston confirmed on Instagram last year that Murder Mystery 2 with Adam was a go.  Yes, just those simple words from Jennifer Aniston's Instagram account, "Back to work with my buddy #MurderMystery2". tagging Adam Sandler, was the news so many of us were waiting for back then
In case you're not familiar, Murder Mystery is that whodunit comedy that hit Netflix in the summer of 2019, making one of many of its top 10 lists, according to Netflix.  And I can absolutely promise you, without a doubt, that when Murder Mystery 2, with that comedic timing and fun relationship between Adam and Jen, comes out, it will hit #1 the first weekend.
Get ready, because Murder Mystery 2 hits Netflix on March 31, 2023.  Woo hoo!
The last time Jennifer posted on her Instagram to give us a sample of what to expect was quite the tease, garnering so much excitement.  According to Coming Soon, we're in for some murder mystery fun in Paris. Ooo la la!
Four years after solving their first murder mystery, Nick and Audrey Spitz (Adam Sandler, Jennifer Aniston) are now full-time detectives struggling to get their private eye agency off the ground when they're invited to celebrate the wedding of their friend the Maharaja (Adeel Akhtar) on his private island.  But trouble follows the Spitzes again when the groom is kidnapped for ransom soon after the festivities begin making each glamorous guest, family member, and the bride herself a suspect.

 
And of course, March 31 is a Friday, so have that popcorn and candy ready.
Top 10 Candy Shops in New Hampshire
Candy is sweet, delicious and a fan favorite, but there's one store everybody loves, so let's look at the top votes in a recent Facebook poll.
The 12 Weirdest Reality Shows Of All Time
Reality TV has given us some very strange series through the years — and these 12 are the strangest we've ever seen.
More From Seacoast Current