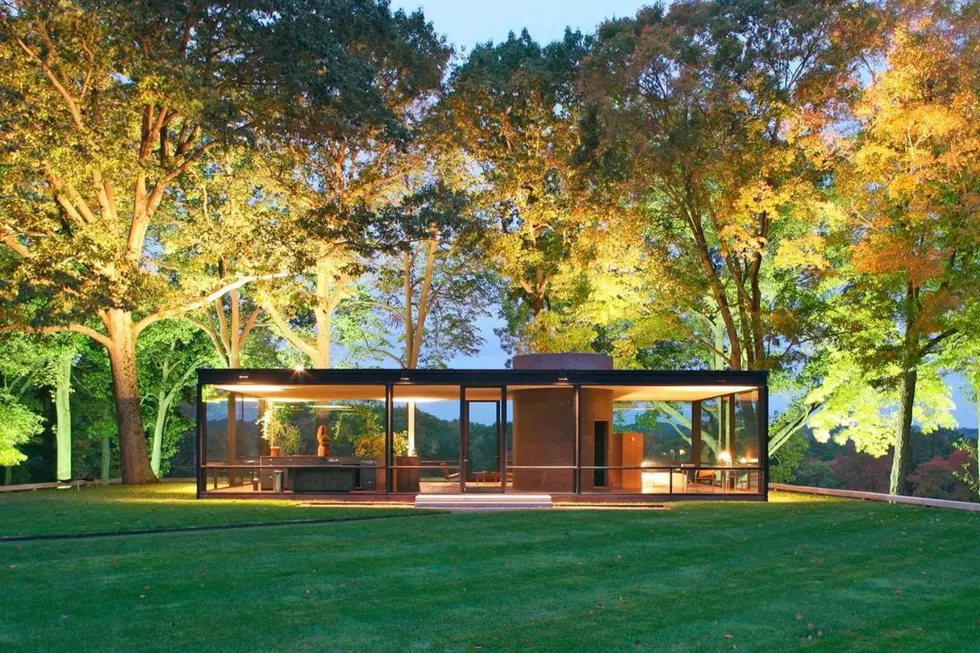 Spend the Night in This New England Home for $30,000
The Glass House via Facebook
Editor's note: This article was written by a Townsquare Media Northern New England contributor and may contain the individual's views, opinions or personal experiences.
Yes, you read that headline correctly.  If you want to spend the night in what's known as The Glass House, it will cost you $30,000. Literally, there are no walls, as it's pure glass.
You can also take a tour of this world-famous house for thousands less, if that's more budget-friendly.  However, let's not throw stones at those that do the nightly stay, because it's for a good cause.
According to Town and Country, your $30,000 donation buys you a one-of-a-kind experience in influential architect Philip Johnson's iconic Glass House, which is also his weekend retreat in New Canaan, Connecticut. New Canaan is almost halfway between Boston and New York City.  Philip went to Harvard, and then built his first home in Cambridge.  He was a visionary when it comes to the architectural world, and you can read more about him here. Essentially,  he's the founder of the Department of Architecture and Design at the Museum of Modern Art in Manhattan, and the first person ever to receive the prestigious Pritzker Prize for his vision.  He built the glass house between 1949 and 1955 as his getaway from New York.
Being that the $30,000 is a donation, it's at least tax deductible, and gets you and a guest a full night stay along with a magnificently delicious, locally sourced, multi-course dinner for up to ten people.
All the proceeds go to the National Trust for Historic Preservation, which has owned the house since Philip died in 2005.
And this shouldn't come to anyone's surprise that "The Glass House Experience" was once one of the fantasy gifts in the annual Neiman Marcus Christmas Catalog.  I grew up with that catalog, and still love to look through it each year.
Oh, and by the way, breakfast is included in that overnight stay. Phew!  The Glass House itself is about appreciating nature, and is actually quite small.  It's 55 feet long and 33 feet wide, with 1,815 square feet.
But since the overnight price tag is most likely not on most of our radars, you can also tour the bucolic grounds with guided, self-guided, and private tours ranging from $25-$250 per ticket.
The Glass House overlooks a pond with rotating art exhibits on 49 acres, with breathtaking landscaping and art installations. There's also an underground art gallery that includes works by Any Warhol and other notable artists.
By the way, you can also rent the grounds or gallery for events, starting at $10,000.
Here Are 15 of the Best Places to Go Apple Picking in New Hampshire
Yankee Candle Owner's Massachusetts Estate for Sale Has Arcade, Indoor Water Park, Bowling Alley, Golf Course
More From Seacoast Current