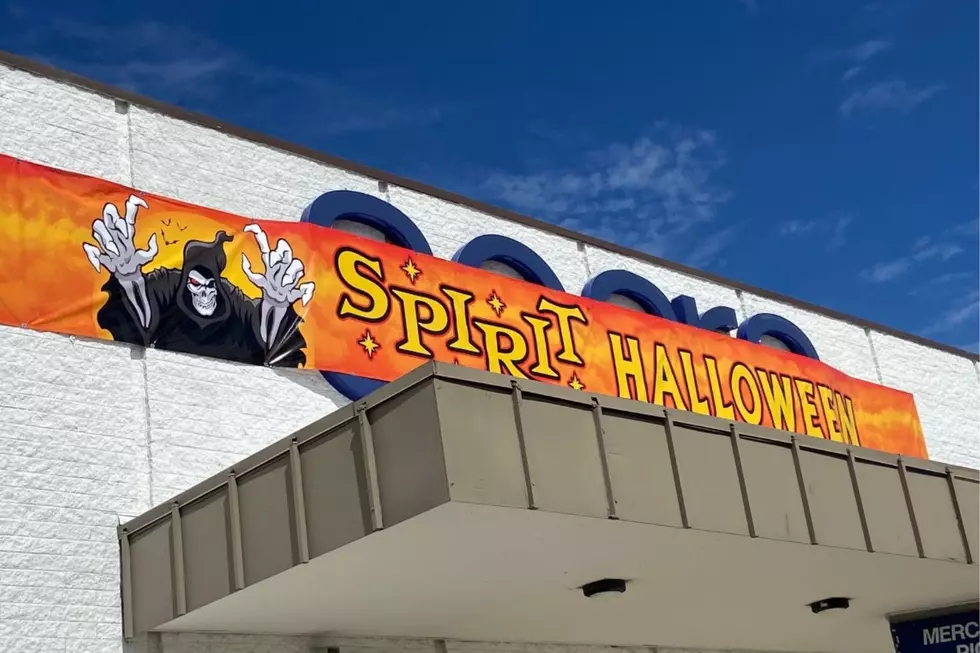 Spirit Halloween is Now Open in Maine and Taking All My Money
Chantel
Editor's note: This article was written by a Townsquare Media Northern New England contributor and may contain the individual's views, opinions or personal experiences.
When you think of a Halloween Store, I'm sure that one comes to mind every time. Yes, I'm talking about Spirit Halloween. 
Every year, Spirit Halloween pops into one of your old favorite store locations and prepares you for the spooky season. Some Spirit Halloween locations have been open for a month, however, Maine did not seem to take priority when it came to opening their doors. 
Well, now it's official. All Spirit Halloween locations across the state of Maine are finally open. 
That's right, the doors are open and ready for you to shop and step on foot pads to check out this year's animatronics. 
Inside Spirit Halloween, you will find costumes for all ages, decorations, and everything you would possibly need for the holiday. Not to mention, many items that relate to your favorite horror movies, like "Child's Play," "Hocus Pocus," "Beetlejuice," "Halloween," "Friday the 13th," and "Nightmare on Elm St."
For me, it may have not been smart to go in unaccompanied. Yes, I know I'm an adult, however, Halloween is one of my weaknesses. I walked into Spirit Halloween in South Portland (which opened on Saturday) just to take some photos and look around. However, that was not all that I did. 
I probably should have brought a shopping bag with me because I ended up walking out with a flannel (a priority for Fall in New England), 2 pillows, and a sign. I somehow managed to spend almost $110 in less than 30 minutes. 
If you don't want to end up like me, go in knowing what it is that you would like to buy (yes, you may have to look at the website first). 
It is important to know that since locations in Maine just recently opened, not everything may be out yet.
Spirit Halloween has locations in Auburn, Augusta, Bangor, Biddeford, and South Portland.
The Worst Intersections in Maine
28 of the Best Movies Set In Maine Ranked
More From Seacoast Current