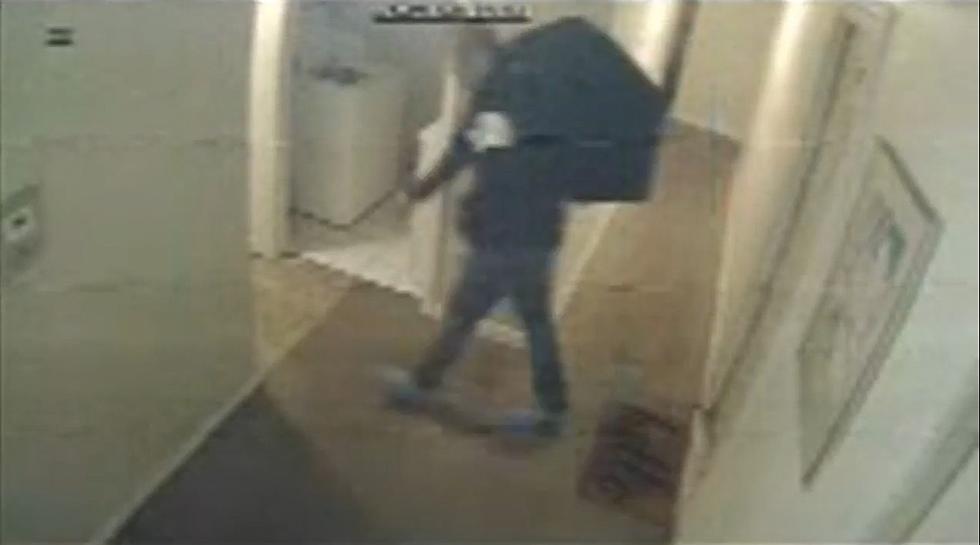 Suspects Who Shot Amesbury, Mass Man in Knee Still at Large
Screenshot of one of two men who entered an Amesbury house on 11/15 and shot a resident (Amesbury Police)
Two men who entered an Amesbury home on Monday and allegedly shot the resident in the knee are still at large.
Amesbury Police said the two entered the Mill Street home between 8 a.m. and 9 a.m. and fled after the shooting in a 2019 gray Nissan Altima with a Massachusetts license plate that includes 845.
The resident, Robert C. Coote, 26 was taken to Portsmouth Hospital with non-life threatening injuries.
A video was released Tuesday by police showing one of the suspects walking with a trash bag which appears to have a box inside slung over his shoulder. The other man runs down a hall and briefly loses his footing before following the other man.
Police have completed their investigation of the house and are following the many tips received.
The assailants are described as two white males with shaved heads. One was wearing a black hooded sweatshirt with North Face written on the front in white print. Police believe they have left the area and said there is no threat to public safety, according to police.
Anyone who may have seen something or who has information is asked to contact the Amesbury Police Department at (978) 388-1212.
Contact reporter Dan Alexander at Dan.Alexander@townsquaremedia.com or via Twitter @DanAlexanderNH
25 Photos of Massachusetts' Most Underpriced Home Right Now
If you've ever wanted to live in a historic location, you need to see these pictures of a pre-Revolutionary War home for sale in Salem, Massachusetts.
More From Seacoast Current