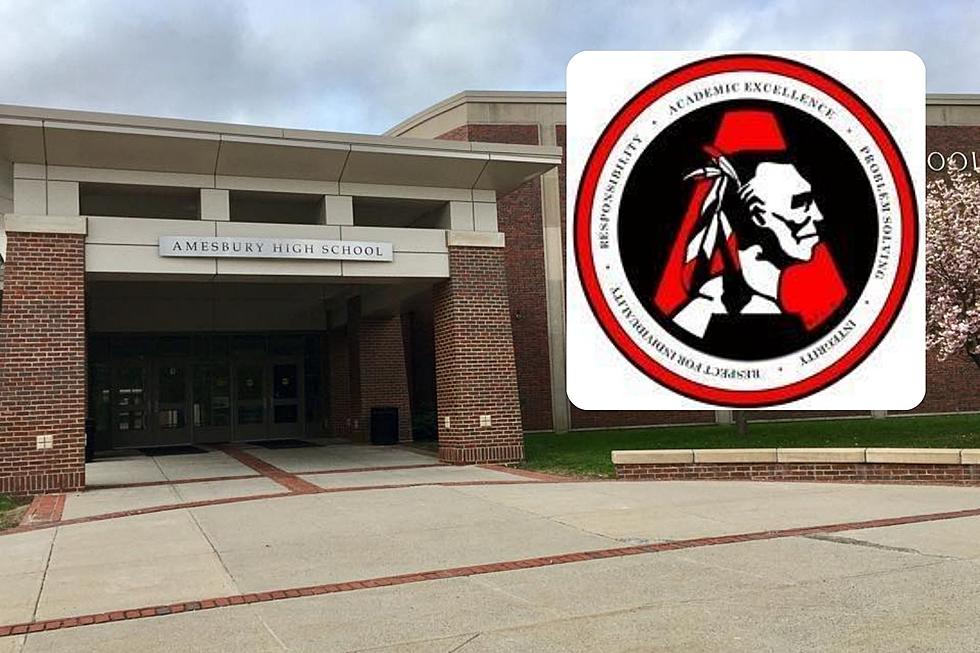 The Amesbury, MA Indian Mascot — Should It Be Changed?
Amesbury High School, Amesbury Indian mascot (Amesbury Public Schools)
A committee of Amesbury High School students and staff looking into the continued use of "Indian" as the school's mascot is looking for community input on the city website.
Two members of the Class of 2021 made a presentation to the Amesbury School Committee in March which led to the creation of the Mascot Review Committee. The committee was given three months to do research, gather community feedback and make a recommendation to the superintendent who will then make a recommendation to the school committee.
"In the school system I was taught to respect minorities and I remember specifically being taught about Native Americans and the troubles they went through in this country," former student Miesha Acevedo told NBC Boston in May. "So to come up to high school and see that we have this offensive  and very stereotypical mascot really moved me that this needs to be changed."
The word "Fighting" was dropped from the mascot name years ago. The school committee voted to keep the mascot name in 2016, according to the NBC Boston report.
A survey on the city website asks residents if they believe the mascot should be changed and their level of knowledge about Native/indigenous tribes and people of Amesbury.
The survey also includes open-ended questions allowing further explanation about their answer about the mascot and how Amesbury could honor indigenous people.
The review committee also noted there is legislation pending (S-2493) that would ban the use of Native American mascots by public schools in Massachusetts. It was referred to the Senate Ways and Means Committee.
The last day to complete the survey online is Wednesday at 6 p.m. Paper versions of the survey are available at Amesbury High School (5 Highland Street) and City Hall (62 Friend Street).
Contact reporter Dan Alexander at Dan.Alexander@townsquaremedia.com or via Twitter @DanAlexanderNH
Thunder Over NH Air Show
The Thunder Over NH Air Show celebrated the return of the Thunderbirds to the Pease Air National Guard Station for the first time since 2011.
More From Seacoast Current