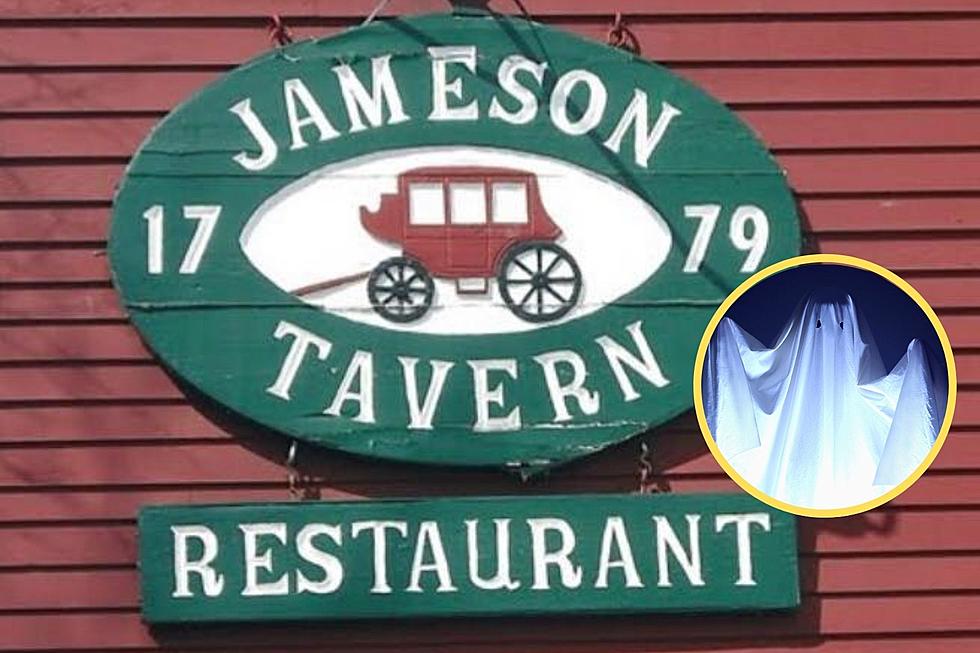 The Birthplace of Maine is a Haunted Tavern in Freeport
Jameson Tavern via Facebook/Getty Images
Editor's note: This article was written by a Townsquare Media Northern New England contributor and may contain the individual's views, opinions or personal experiences.
You may spend the day going to the Freeport Outlets in Maine, walking up and down Main Street, and shopping until you can't shop anymore. One of the many stops on Main Street that you probably make is to L.L. Bean (let's be honest, we all have to go in or at least take a picture with the giant boot outside).
Well, walking around can work up a big appetite. I was walking around the outlets last week when I came across a tavern that looked interesting called, Jameson Tavern. Now of course I was intrigued as Jameson is my go do drink. Unfortunately, I did not stop to eat but I did have to look up the tavern when I got back home and came across some interesting facts.
History
According to their website, Jameson Tavern is actually a tavern in a restored inn that was built in 1779. Later, it became known as the "Birthplace of Maine."
Today the tavern still has some of the past in the building, there are old panes of glass in the windows and the halls in the front are a couple of old tombstones.
Hauntings 
According to Jameson Tavern, many ghosts have been seen year-round inside wandering the tavern (at least once a week).
The website states that two psychics had seen a tall man in a top hat standing near the entrance of the bar from the restaurant. It seems that he enjoys that spot, as that is where he is mainly seen and never moves from that area.
The top hat man is not the only ghost however, guests and employees have both seen a little girl's dress going around corners in the dining room as well as running between rooms upstairs (which is where you have to go if you want to use the restroom). In the 19th century, there was a little girl named Emily that lived there and it is assumed that she is the young ghost that plays in the tavern.
If you want to take a chance to see one and possibly more ghosts while out your next outing to Freeport, ME, you can go eat at Jameson Tavern on Main Street. Luckily, if you need a drink, they offer happy hour daily from 2:30 pm - 5:30 pm with $4 Draft Beer and House Wine, and $5 Margaritas and Bloody Marys.
30 Haunted Places in Maine
Most of the locations on the list share a little about what has been claimed as paranormal happenings for these locations, which can include seeing apparitions, hearing strange noises, or maybe even spookier experiences involving unexplained conditions of vehicles, shaking beds, or flying dishes. Here are 30 haunted places in Maine.
Historic Haunted Places in Massachusetts and Rhode Island You Can Visit for Little to No Money
While others may be paying big bucks for ghosts and zombies to jump out and scare them this season, you may be in the market for more authentic frights. We've found the spots on the SouthCoast and beyond that are sure to give you goosebumps, unsettle your stomach and have you full-on freaked out without breaking the bank.
More From Seacoast Current