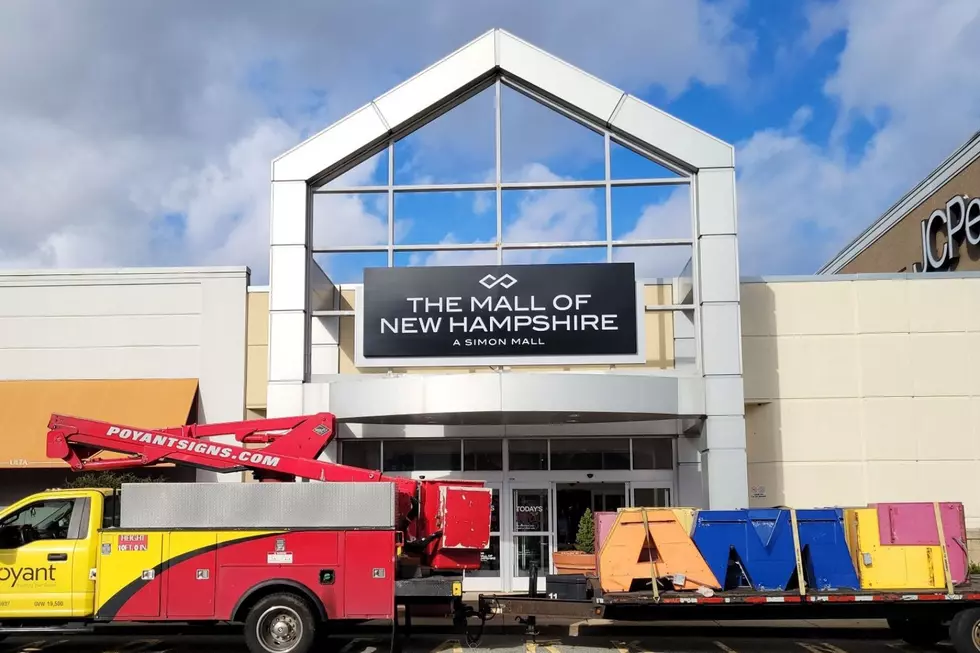 The Mall of New Hampshire in Manchester Just Got a Slick New Sign
The Mall of New Hampshire via Facebook
Editor's note: This article was written by a Townsquare Media Northern New England contributor and may contain the individual's views, opinions, or personal experiences.
With the new year coming up, everyone is in the mindset of "a new year, a new you." Year after year, I feel like we all try to find ways to improve ourselves and be the best we can be. Some of us decide to start going to the gym, while others choose to take more time to just focus on themselves.
Well, we are not the only ones that always think "new year, new you." For instance, many retail stores, restaurants, and even gyms choose to get a makeover for the new year. For residents and frequent visitors of New Hampshire, you may spot something new just in time to celebrate 2023.
I remember the time when mall signs had vibrant colors that drew shoppers in, however, the time of colorful signs is nearing its end as many malls have chosen to put up slick signs instead.
The Mall of New Hampshire is no exception. They caught on to the trend and decided to be out with the old and in with the new.
The Mall of New Hampshire took to Facebook to share the new look.
As you are driving by, you can expect to see a taller sign that will direct you to exactly where you need to go if you are trying to get some shopping done. The new black and white sign now also states that it is "A Simon Mall."
When you go to walk into the mall you will no longer just read "MALL" in colorful letters, instead, you will find the same sign that you may have passed driving by.
Although I will miss the old look because that is what many of us remember, the new sign does look amazing and is definitely a look of the future.
25 Ways to Tell You are From New Hampshire
One Granite Stater can always sniff out another and these are some tell tale signs!
These Are 20 of the Best Chinese Restaurants in New Hampshire
More From Seacoast Current