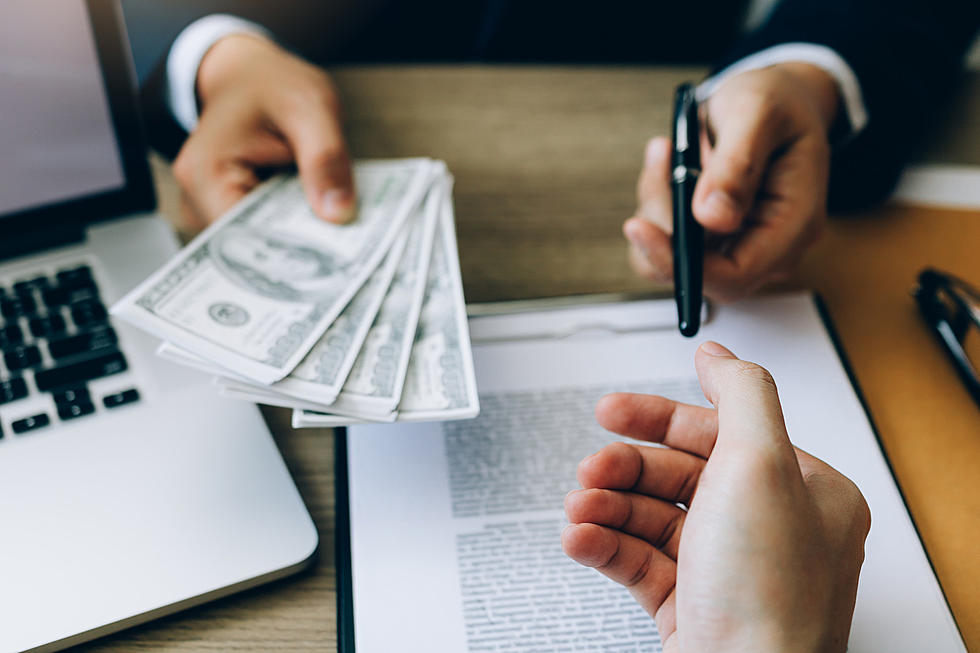 The Salary of New Hampshire's Highest Paid State Employees Will Shock You
Getty Images
Editor's note: This article was written by a Townsquare Media Northern New England contributor and may contain the individual's views, opinions, or personal experiences.
Oh, I hate and love it when salaries are made public.
There's no way I am the only one to creep on this type of information. I mean, the state employee's salaries HAVE TO BE public since we - the people - pay them.
So naturally, this is interesting to me, and likely you, too.
Before I get to the highest-paid state employee, let me ask you this: would it shock you to find out that the University of New Hampshire's men's basketball coach is very (VERY) close in proximity to that highest-paid salary?
Well, he is #3 in fact.
So let's start there. The University of New Hampshire men's basketball coach, William Herrion R, made an annual salary of  $185,000 in 2018 (latest data I could find), according to public records and a GovSalaries article.
"This salary is 155 percent higher than average and 183 percent higher than the median salary in the University Of New Hampshire," according to the article.
What is shocking is how close in proximity that is to New Hampshire's other highest-paid state employees.
But it's not THAT crazy when you compare it to other athletic programs.
"The majority of states, 43 in fact, have gone all in college athletics making one of their head coaches the highest paid state official," according to an OLBG article.
Let's run that back...the HIGHEST PAID STATE OFFICIALS are college coaches.
Here are some examples:
| | | | | |
| --- | --- | --- | --- | --- |
| Alabama | Alabama | Nick Saban | Football Coach | $11,700,00 |
| Georgia | Georgia | Kirby Smart | Football Coach | $11,250,000 |
| South Carolina | Clemson | Dabo Swinney | Football Coach | $10,500,00 |
| Kansas | Kansas | Bill Self | Basketball Coach | $10,180,000 |
| Louisiana | LSU | Brian Kelly | Football Coach | $9,500,000 |
| Michigan | Michigan St | Mel Tucker | Football Coach | $9,500,000 |
| Ohio | Ohio St | Ryan Day | Football Coach | $9,500,000 |
| Texas | Texas A&M | Jumbo Fisher | Football Coach | $9,000,000 |
| Nebraska | Nebraska | Matt Rhule | Football Coach | $9,000,000 |
| Kentucky | Kentucky | John Capliari | Basketball Coach | $8,600,000 |
So in New Hampshire, coach William Herrion R is #3. Yup, this is true.
The only two state-paid officials above him are Jeannie Duval, the Chief Medical Examiner, who makes $255,114, and the Deputy Chief Medical Examiner, Mitchell Winberg, who makes $240,106.84, according to Open Payrolls.
I found all of this to be very interesting. Our basketball coach is the third most paid, aka most important state-paid official?
How do we feel about that? Do we care about this, or is it aligned with the 43 states where the highest-paid official is a collegiate coach?
This New England Covered Bridge is Actually a $17.5 Million House
Listed by Wade Weathers and Meg Kauffman of
LandVest
this is a WOW home in Stowe, Vermont.
$16 Million New England Estate With Mini Golf, Helicopter Pad, Art Gallery
More From Seacoast Current