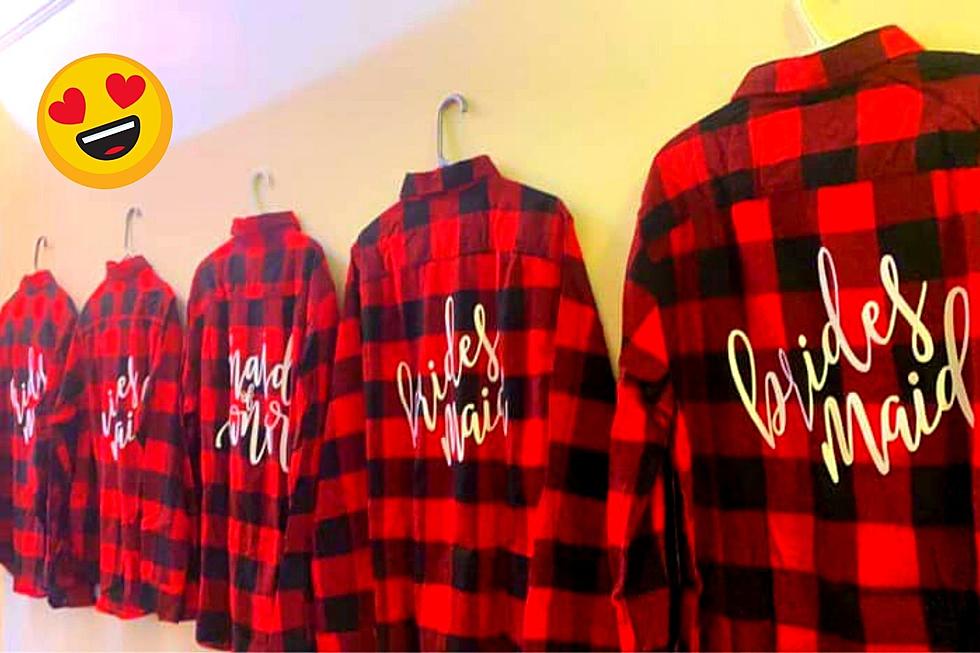 These Adorable Custom Flannels are Exactly What Your NH Bridal Party Needs
Brent Amber Werts via Facebook
Editor's note: This article was written by a Townsquare Media Northern New England contributor and may contain the individual's views, opinions or personal experiences.
Even if you aren't from the Granite State, New Hampshire is a fantastic wedding destination. We have it all!
If you are beach people, your nuptials could take place at the scenic Wentworth by the Sea:
If you are mountain lovers, Castle in the Clouds in Moultonborough is probably your dream venue:
And if you're boat people, you could exchange vows aboard the M/S Mount Washington:
And if you are planning a wedding in New Hampshire, first things first you must join the Facebook group called New Hampshire Weddings. It is full of awesome tips and tricks to take the headache out of planning the wedding of your dreams.
And what better gift for your bridal party than custom-made "brides maid" flannels! By rocking these bad boys while you get ready for photos, you will look so "New Hampshire Chic" (it's a thing!) and will be supporting a local artist at the same time.
Brent Amber Werts posted in the New Hampshire Weddings Facebook group that along with custom bridal party flannels, she designs a plethora of things for your big day including...
makeup bags:
hangers:
tumblers: 
She also designs custom blue jean jackets and travel jewelry boxes!
If you have any inquiries or would like to place an order, reach out to Brent Amber Werts on Facebook!
And if you are a bride looking to celebrate your upcoming nuptials, I know a great little city for your celebrations....
25 Fun Things to do at a Portsmouth, New Hampshire, Bachelorette Party
Portsmouth, New Hampshire, has become a very popular bachelorette party destination. Planning a bachelorette can be overwhelming so we have highlighted all of the best restaurants, breweries and activities our little city has to offer. Get ready for a weekend you and your girlfriends will be reminiscing about for years to come!
These Maine Sunrises and Sunsets Are Gorgeous
More From Seacoast Current