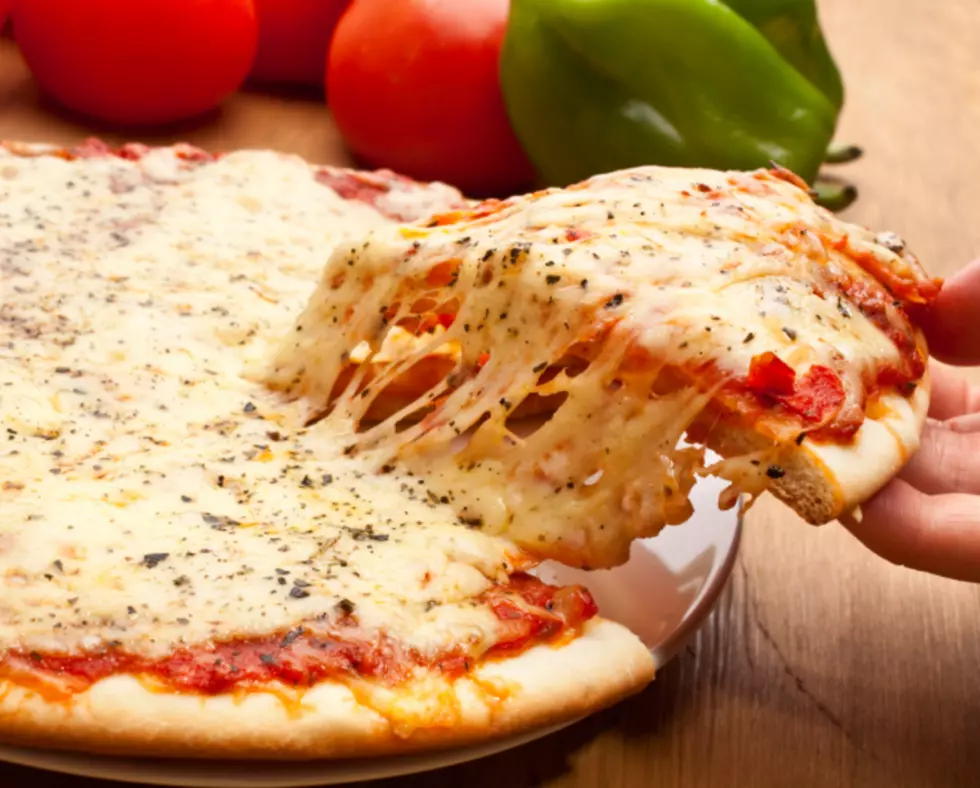 These Seacoast Restaurants Are Open For Take-Out On Christmas
ThinkStock
Eateries up and down the Seacoast will be offering takeout, delivery and holiday specials this Christmas and Christmas Eve holiday. During these uncertain times, one thing rings true: There is an abundance of good eats on the Seacoast.
There are plenty of options for contactless and curbside delivery and many restaurants are offering delivery via DoorDash. More information can be found in the Dover (NH) Takeout Restaurants Facebook Group and the Seacoast Eats Facebook page.
The Dover Takeout Facebook group has a comprehensive list of Dover area restaurants offering takeout and how to order. Many of these restaurants are already planning their New Year's Eve menus, and updates can be found via Facebook and restaurant websites.

Enter your number to get our free mobile app
Christmas Eve Take-Out
---
Dover
Bubby's Bagel and Deli, Dover. Open 8 a.m. – 1 p.m. http://bubbysdeli.com/
Patty's B Italian Restaurant, Dover. Pick up until 5 p.m. https://pattybs.com/
Cartelli's North End, Dover. Pizza, pasta, and appetizers until 5 p.m. https://www.cartellisnorthend.com/menu
Empty Pint Brewing Company, Dover. 11 a.m. -4 p.m., Takeout and delivery. https://www.emptypintbrewing.com/
Ember Wood Fired Grill, Dover. Take and heat individual meals, and "ready for oven or grill". https://www.emberwfg.com/
Stalk, Dover. Vegetarian options. Holiday specials from 4-8 p.m. on Christmas Eve and pantry items available such as kimchi. https://www.farmbargrille.com/ - Chapel and Main, Dover. Gift cards, beer, and snacks. chapelandmain.com
Dos Mexican Eats, Dover. 10:30 a.m.-3 p.m. offering curbside pick-up and DoorDash. https://dosmexicaneats.com/
Hampton
Bogies, Hampton. https://www.facebook.com/32depotsquare/
North Hampton
Ronaldo's Taproom and Grill, North Hampton. 4-10 p.m. https://www.ronaldosrestaurant.com
Portsmouth
Roundabout Diner and Lodge, Portsmouth. Open until 5 p.m. Regular menu takeout. https://www.roundaboutdiner.com/
Bridge Street Bistrot, Portsmouth. https://bridgestreetbistrot.com/
Bob's Broiled Chicken, Portsmouth. 11 a.m.-3 p.m. https://www.bobschicken.com/
The Franklin, Portsmouth, https://franklinrestaurant.com/.
STREET, Portsmouth. https://www.streetfood360.com/
Cafe Nostimo, Portsmouth. 11 a.m. – 3 p.m. http://www.cafenostimo.com/
The Library Restaurant, Portsmouth. https://libraryrestaurant.com/
Clipper Tavern, Portsmouth. clippertavernportsmouth.com.
Wing-Itz, Portsmouth open until 7 p.m. Dover and Newmarket locations are closed. https://www.wing-itz.com/
Luigi's West End Kitchen, Portsmouth, https://www.luigisportsmouth.com/.
Moxy, Portsmouth. https://www.facebook.com/moxyrestaurant/
The Beach Plum, Portsmouth and Epping. Open until 6 p.m. https://www.thebeachplum.net/
Rochester
Revolution Taproom and Grill, Rochester. 4-10 p.m. New winter Menu. https://www.revolutiontaproomandgrill.com/
Maine
Clay Hill Farm, Ogunquit. Heat-and-serve dinner to go may be picked up on Dec. 24 from 1 to 3 p.m. www.clayhillfarm.com/
Massachusetts
Lin's Little Kitchen, Newburyport. 11 a.m.- 3 p.m. https://www.linslittlekitchen.com/
Multiple Locations
The FARM Bar and Grille, Manchester, Dover, and Essex. Takeout and delivery at all locations until 5 p.m. https://www.farmbargrille.com/
Tendercrop Farm, Open until 4 p.m. in Dover, Wenham, and Essex. Butchery will be open and prepared meats and foods will be available. http://www.tendercropfarm.com/events.php
Christmas Day
---
Dover IKKO Sushi and Japanese Steak House. Dover. 11-9:30 on Christmas eve and 11-10:30 on Christmas day. http://ikkodover.com/
Saigon Tokyo. Dover. Both days, 11 a.m.-9:30 p.m. https://www.facebook.com/Saigon-Tokyo-Restaurant-244744092270324/
Shane's BBQ. Hampton. Takeout and DoorDash Delivery. https://www.shanes-texas-pit.com/
Pink Bamboo Hot Pot Café, Portsmouth. Open Christmas Eve and Christmas Day. pinkbamboocafe.com
Jade Palace, Stratham. Christmas Eve and Christmas Day. facebook.com/jadepalace.stratham
10 Restaurants In Maine That Closed Sometime in 2019 or 2020
More From Seacoast Current