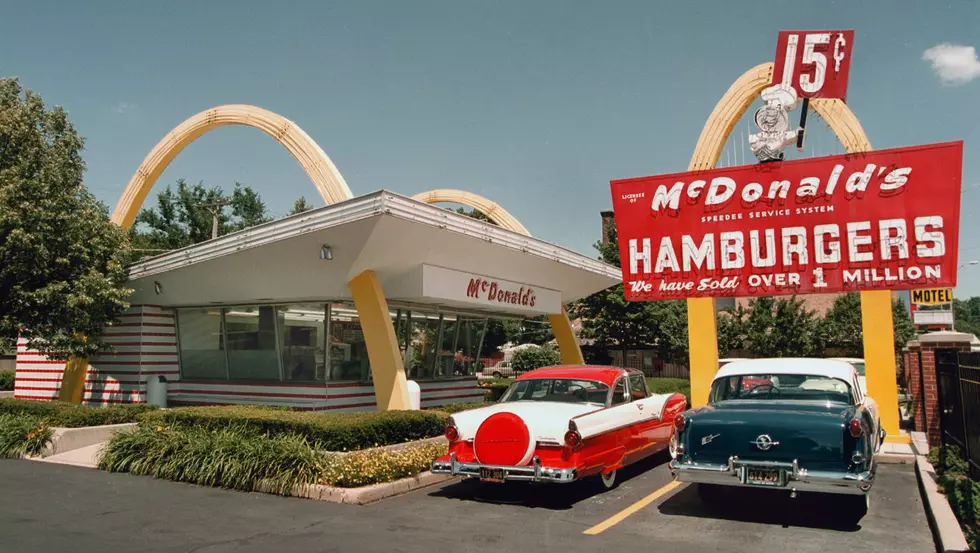 These Two Brothers Should Be New Hampshire's Most Famous Natives
Getty Images
Editor's note: This article was written by a Townsquare Media Northern New England contributor and may contain the individual's views, opinions, or personal experiences.
When you think of fast food chains that started out in New England, it's likely that three come to mind.
In recent years, Wahlburgers has become a national phenomenon, thanks to both its food and reality show of the same name. With franchises located as far south as Florida and as far north as Canada, it won't be long until there are as many Wahlburgers as Wahlbergs.
Then of course, there's Boston Market, or the Artist Formerly Known as Boston Chicken, or a lifesaver when you're hosting Thanksgiving and realize you forgot to turn on the oven.
Finally, the big one: Dunkin (Dunkin' Donuts, if you're like me and still say "Boston Chicken"). Now that franchises are popping up all over the West Coast, it can truly be said that America runs on Dunkin.
When it comes to fast food in New England, it would seem that Dunkin is the gold standard. However, that honor actually goes to the restaurant with Golden Arches.
Maurice and Dick McDonald are famous for opening the first-ever McDonald's in California in the late '40s, as documented in the 2016 film The Founder. While much of the film focused on their love-hate relationship with partner Ray Kroc, played by Michael Keaton, it was the brothers' futuristic restaurant that "sparked" Kroc's fame and fortune.
Left out of the film, however, is the brothers' childhood, when they were born and raised in Manchester, New Hampshire.
Sadly, the brothers' relationship with Kroc would grow contentious, leading to a buyout that allowed Kroc to retain the McDonald's name and virtually all ensuing profits.
It's been quite a busy time for McDonald's, as it brought back its beloved Boo Buckets the same month it announced its legendary McRib would be going on its "farewell" tour (oddly enough, the McRib was also developed in another New England town under interesting circumstances).
As for the McDonald brothers, much of the credit for their creation was given to Kroc over the years. It's a shame, really. When it comes to New Hampshire, many argue that Adam Sandler is our most famous native. Others say it's Aerosmith's Steven Tyler (who nearly made a return to the Seacoast a few years back).
But is there anything more recognizable worldwide than McDonald's?
Thankfully, there was at least one happy ending when Dick was asked to serve the chain's 50 millionth burger, according to The New York Times.
Famous Comedians From New Hampshire
A look at famous, funny faces from the Granite State.
WWE Superstars From New England
Some of the biggest local talents who went on to have success in the squared circle.
More From Seacoast Current