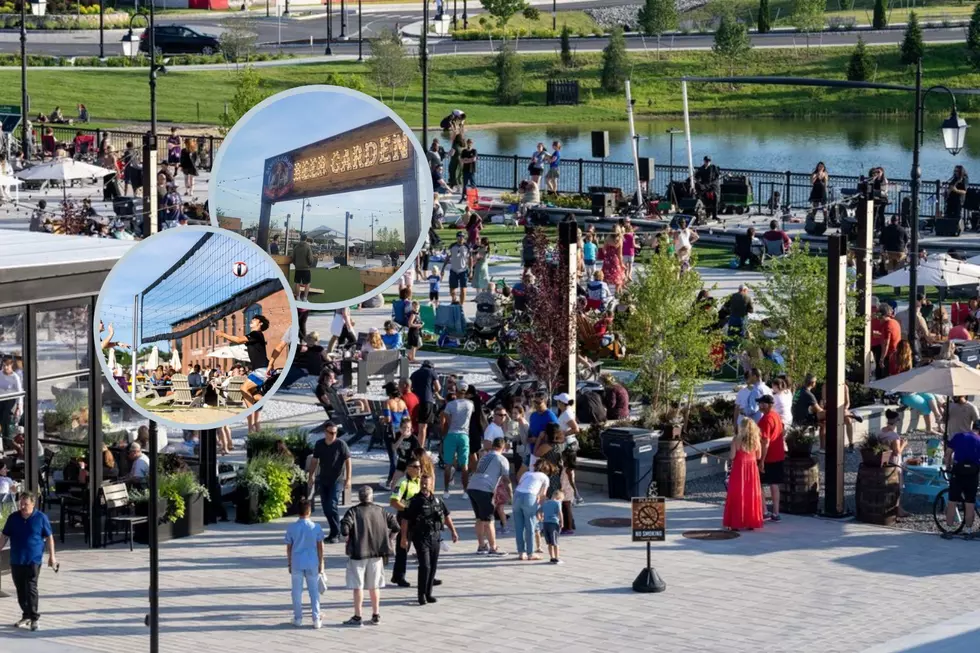 This Beer Garden With Games in New Hampshire is a Fall Must-Visit
Tuscan Village Salem New Hampshire
Editor's note: This article was written by a Townsquare Media Northern New England contributor and may contain the individual's views, opinions or personal experiences.
It was fantastic for summer day trips, and doesn't end there. Fall weekend getaways, unique outings, great date places, or just a fun day out with friends is always a goal, right?
For me, it's fun to discover new locations or be reminded of places I've always wanted to check out.  Here's one place to definitely add to your summer fun list.  Whether you're doing a date night, couples outing, or looking for that lawn-style, block party feel filled with family fun, this place has it all.
Tuscan Village in Salem, New Hampshire, grabbed me because it has such a cool vibe and so much to offer for everyone, without being one of those crowded vacay destinations.
Doesn't this look like fun, yet with that casual vibe?  You can enjoy cornhole, beach volleyball, plenty of fire pits and Adirondacks, live music, and food trucks, all in a festival-style atmosphere.  Find your spot for the day and just be.
Tuscan Village is at Lake Park, so you get some water vibes going, too.
What's cool about this inviting atmosphere is that you can kick back with live music, enjoy your choice of restaurants and food trucks, relax with some day drinking, play games with your children, or make it a night out under the lights and stars.  Meanwhile, someone else can go shopping.
Talk about the unique energy that makes Tuscan Village a hot spot with a relaxed vibe to thrive and pick your pleasure.
You decide how you want Tuscan Village to work for you, and that includes your four-legged furry friend.
Here's more about Tuscan Village.
LOOK: What 25 Historic Battlefields Look Like Today
The following is an examination of what became of the sites where America waged its most important and often most brutal campaigns of war. Using a variety of sources,
Stacker
selected 25 historically significant battlefields in American history. For each one, Stacker investigated what happened there when the battles raged as well as what became of those hallowed grounds when the fighting stopped.
These are the battlefields that defined the United States military's journey from upstart Colonial rebels to an invincible global war machine.
LOOK: The states with the most UFO sightings
For each state, we've also included details of famous UFO sightings in that state. Of note is that almost three-quarters of all UFO sighting reports in the United States
occur between 4 p.m. and midnight
, and tend to peak between 9 and 10 p.m. Food for thought next time you're out scoping for alien life. Keep reading to see which states have had the most UFO sightings.
More From Seacoast Current