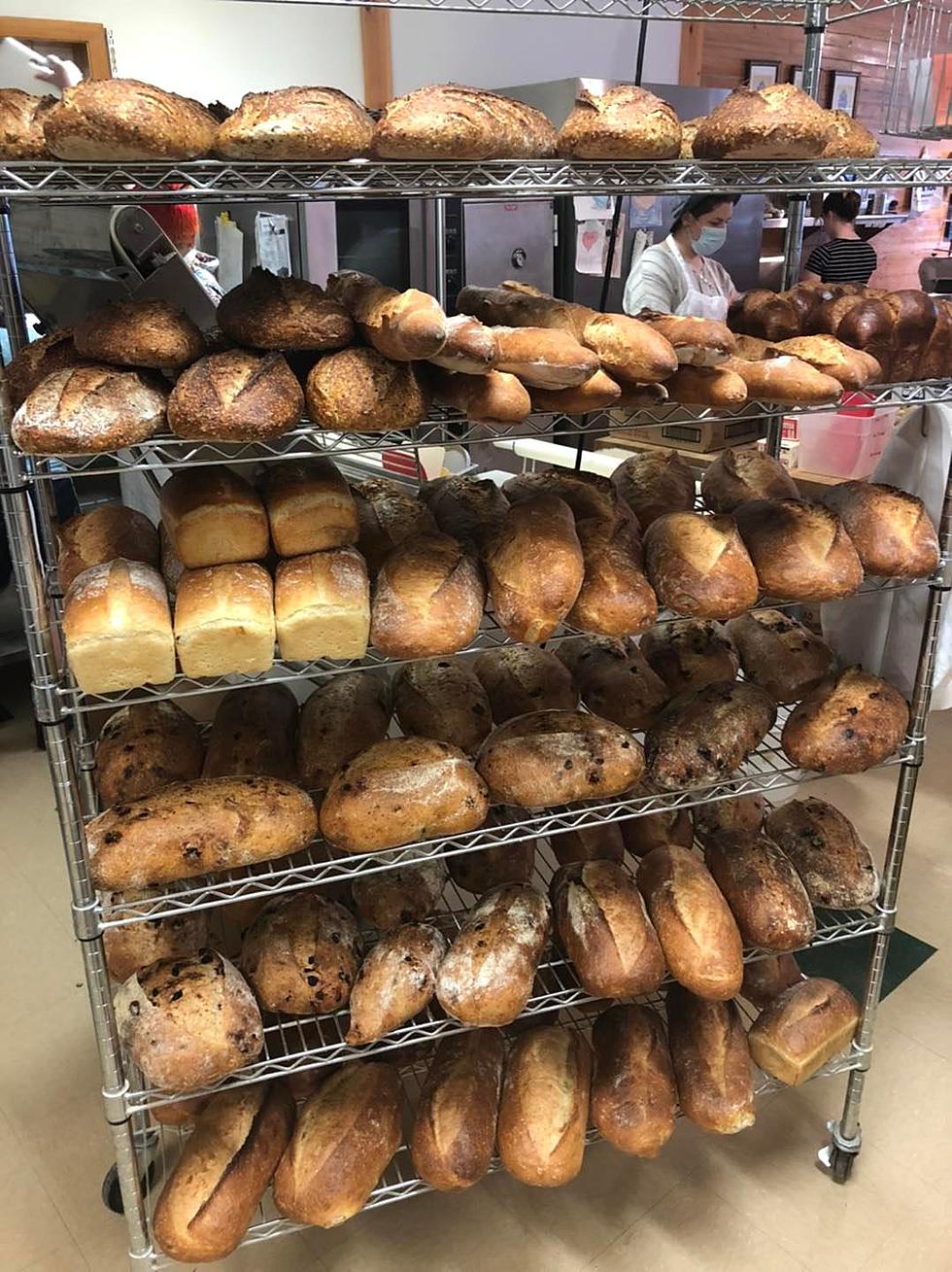 This Was Named New Hampshire's Best Bakery and Best in the US
Polish Princess Bakery, via Facebook
Editor's note: This article was written by a Townsquare Media Northern New England contributor and may contain the individual's views, opinions, or personal experiences.
Baking is hard.
I used to think it was foolproof. I mean the directions, the servings, the timing...it's all right there.
Nope. That is NOT true. At-home bakers, the professional mothers and grandmothers of the world, really impress me.
But. Nothing...and I mean NOTHING compares to a professional baker. The right amount of sponge and moistness (sorry if you hate that word). The perfect amount of crunch and warmth to a roll.
And a phenomenal balance of sweet to savory can always be found at a bakery.
Oh, my favorite thing about a bakery? Thanks for asking...The smell of fresh bread.
But this isn't about me and my feelings towards bakeries, although now I want a baguette in the worst way. This is about the BEST BAKERY IN NEW HAMPSHIRE...and ranked one of the best bakeries in the United States.
This is not from personal experience, because this bakery is an hour south of the Canadian border and one mile east of the Vermont border. Though for the seacoast folk.
But, Polish Princess Bakery in Lancaster, New Hampshire has been ranked the best bakery in New Hampshire, and one of the best bakeries in the United States.
The study came from a 24/7 article that used "articles and rankings on a variety of sites including Eater, Taste of Home, Mashed, Mental Floss, Love Food, and Business Insider, as well as local and regional sources, basing our final choices on editorial discretion," to determine the rankings.
Now, like I said I have never been so I cannot attest; however, the website's pictures are divine.
And one thing I love about the pasty shop is that so many of the ingredients come from local farmers. According to the website:
Polish Princess Bakery was founded in 2008, growing out of my desire to bake the same kinds of healthy, natural breads I enjoyed in my native Poland. I want my breads to be nutritious and tasty that's why I use the best ingredients: unbleached un-bromated flours and freshly ground whole grain flours from a local mill. The fresh herbs, onions, carrots, potatoes, apples, eggs and milk that I incorporate into my breads come from our local farmers.
​This place is probably worth the visit!
Oh and they have sandwiches...
You decide for yourself, is this the best bakery in New Hampshire...and the United States?!
Amazing Cakes by Sweet K Confections in Portsmouth, New Hampshire
These cakes are incredibly detailed, gorgeous, and delicious. Check them out.
These Are 20 of the Best Mexican Food Restaurants in New Hampshire
More From Seacoast Current