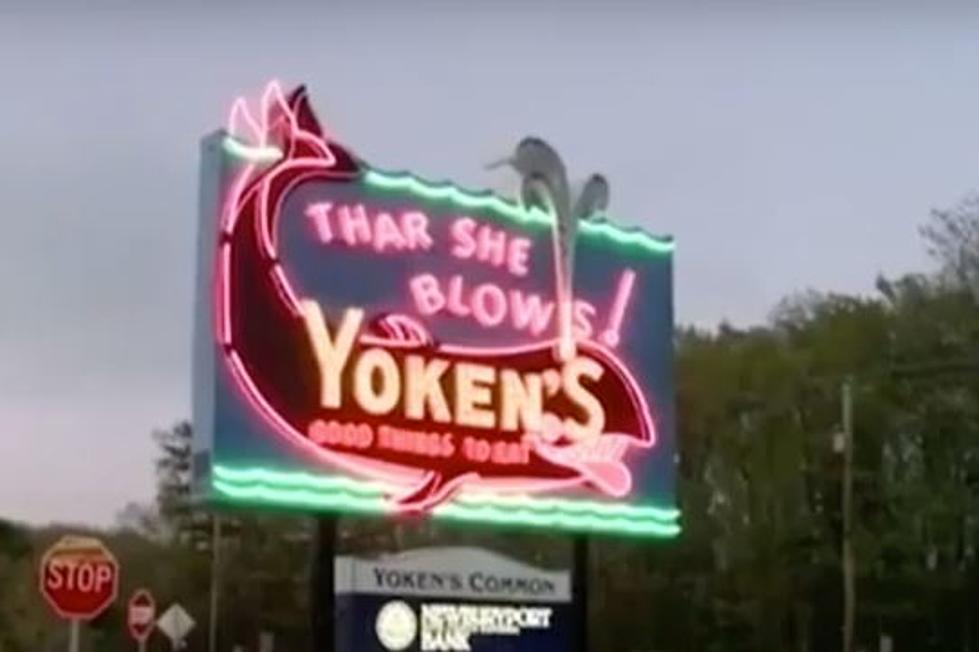 Throwback Menu of Yoken's in Portsmouth, NH, Makes Us Nostalgic for Simpler Times
WMUR via Youtube
Editor's note: This article was written by a Townsquare Media Northern New England contributor and may contain the individual's views, opinions, or personal experiences.
When it comes to places that make the memories come flooding back, Yoken's Restaurant in Portsmouth stands out to most Granite Staters. But even more so is the big 'ol neon sign that reads "Thar She Blows" "Yoken's: Good Things To Eat" along with the happiest looking whale you ever did see.
Yoken's family restaurant and their famous sign went up in Portsmouth in 1947, according to a patch.com article. It seems the customers of the restaurant were loyal, but as the '90s turned into the 2000s, the clientele were mainly the regulars and that wasn't enough to keep Yoken's afloat like the happy whale on its sign. Plus, the Macleod family wanted to retire, so Yoken's closed its doors in 2004. Because the sign meant so much to the community, it was resurrected in 2015 and still stands proudly today. The plaza where the beloved seafood restaurant once lived is now referred to as "Yoken's Commons".
Today on a Facebook group, I am a proud member of called "Seacoast Eats" Eric Levi Levin posted a throwback menu of Yoken's, and I couldn't believe my eyes!
A few takeaways right off the bat!  A Filet Mignon only cost $1.58?! Also, what the heck is plums and heavy syrup?! Also, chilled tomato soup as an appetizer for a mere 5 cents? I am coming to the conclusion I was born in the wrong era. If you were fortunate enough to dine at Yoken's, what was your go-to order?
Speaking of nostalgia, let's take a trip down memory lane together!
Experience Stellar Customer Service at These 18 New Hampshire Restaurants
25 Places in Maine That Only Takes Cash
More From Seacoast Current