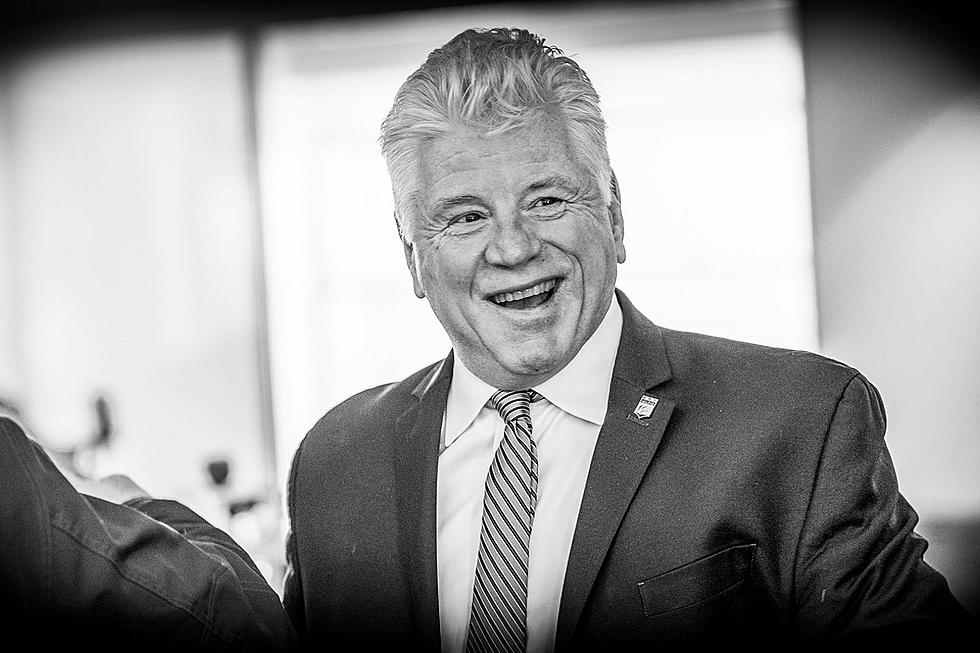 UMaine Hockey Coach Red Gendron Dies Suddenly
Red Gendron (University of Maine)
University of Maine hockey coach Red Gendron died suddenly at the age of 63 on Friday, the school said in announcement.
Gendron had led the Black Bears since 2013 in his second time with the team. He was an assistant coach from 1990 until 1993 and was part of team that won the NCAA Division 1 men's hockey championship in 1993.
The school said in its announcement Gendron experienced an unspecified "medical emergency" on Friday. The Albany Times-Union reported he suffered a heart attack  while playing golf.
UMaine president Joan Ferrini-Mundy offered support for his family and called him a "a force in UMaine Athletics and in the legacy of our men's ice hockey program."
"We mourn his passing and remember his many contributions to the generations of players he mentored and to the program that lit up Black Bear Nation and the state of Maine," Ferrini-Mundy said in a statement offering support for his wife Janet, daughters Katelyn and Allison, his players and coaches.
"Our community and the entire UMaine Athletics family mourn the loss of Coach Gendron and we ask you all to keep him, his family, his friends, and our hockey staff and student-athletes in your thoughts through this agonizing time," UMaine Director of Athletics Ken Ralph said.
Gendron was Maine's fifth coach ever and had his best season with the team in 2019-20 with an 18-11-5 record before the tournament was canceled because of the coronavirus pandemic. The team was 3-11-2 in a pandemic shortened season in 2020-21.
He was also part of the New Jersey Devils team that won the Stanley Cup in 1995 and was an assistant and head coach, respectively, with their AHL team in Albany when the Devils won the Stanley Cup in 2000 and 2003.
Contact reporter Dan Alexander at Dan.Alexander@townsquaremedia.com or via Twitter @DanAlexanderNH
LIST: The 100 Highest-Paying Jobs in Portsmouth, New Hampshire
In Portsmouth, the annual mean wage is $59,200 or 10.7% higher than national mean of $53,490, while the highest-paying occupation makes $266,750. Read on to see which jobs make the list.