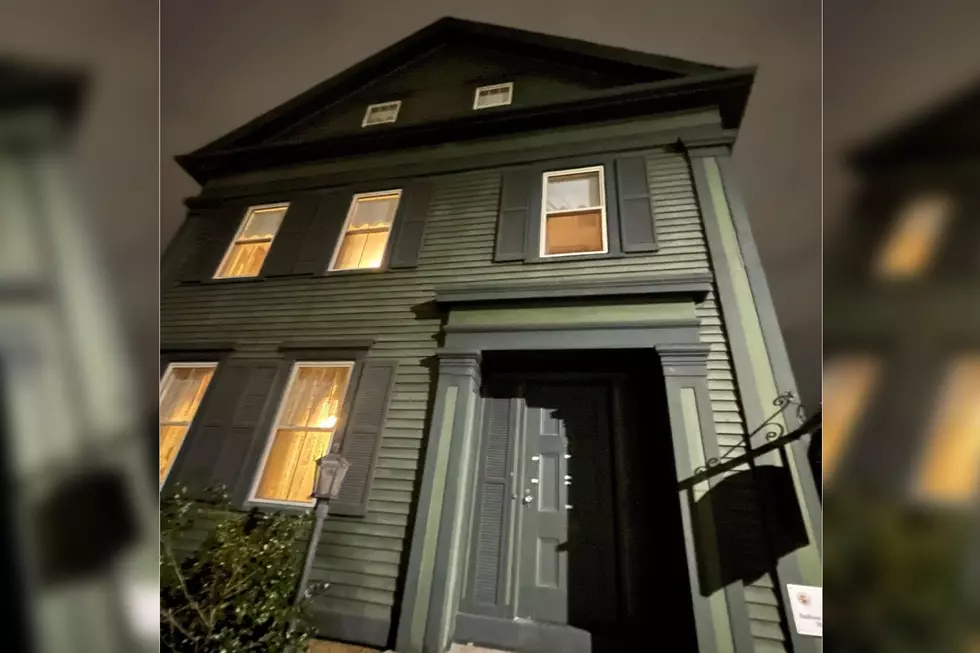 USA Today Ranks Massachusetts Bed & Breakfast in Top 10 for Haunted Hotels
Lizzie Borden House/Facebook
Editor's note: This article was written by a Townsquare Media Northern New England contributor and may contain the individual's views, opinions, or personal experiences.
Fall River, Massachusetts, is home to a gruesome unsolved double murder. You may have heard the nursery rhyme-like song, "Lizzie Borden had an axe, she gave her mother 40 whacks, once she saw what she had done, she gave her father 41." Well, it is the Borden house that is said to be haunted in Fall River.
Granted there is no proof that Lizzie Borden committed the crime of "whacking" her father and stepmother, some people believe that it was her while others argue that she did not. Both, Lizzie's father and stepmother (Andrew and Abby Borden), received multiple whacks from a hatchet/axe in their Fall River home.
Just like any place where people have died, there is the possibility of the home being haunted.
People travel from all over to stay at the bed and breakfast that is located at the old Borden house. Visitors can choose between six rooms and suites that they may or may not be sharing with some spirits.
Not only can people spend the night, but the bed and breakfast also allows others to enter the house that do not choose to stay the night. The Lizzie Borden Bed and Breakfast offers house tours, ghost tours, and a ghost hunt.
Do you dare to visit this haunted house?
USA Today ranked the Lizzie Borden Bed and Breakfast as one of the most haunted hotels in the United States.
The house came in last, at number 10, but it is the only hotel in New England to make the top 10 list.
Interested in visiting or staying over at one of the most haunted hotels? You can book your stay or tour at the Lizzie Borden House here.
This is the Biggest Home in New Hampshire
Yankee Candle Owner's Massachusetts Estate for Sale Has Arcade, Indoor Water Park, Bowling Alley, Golf Course
More From Seacoast Current