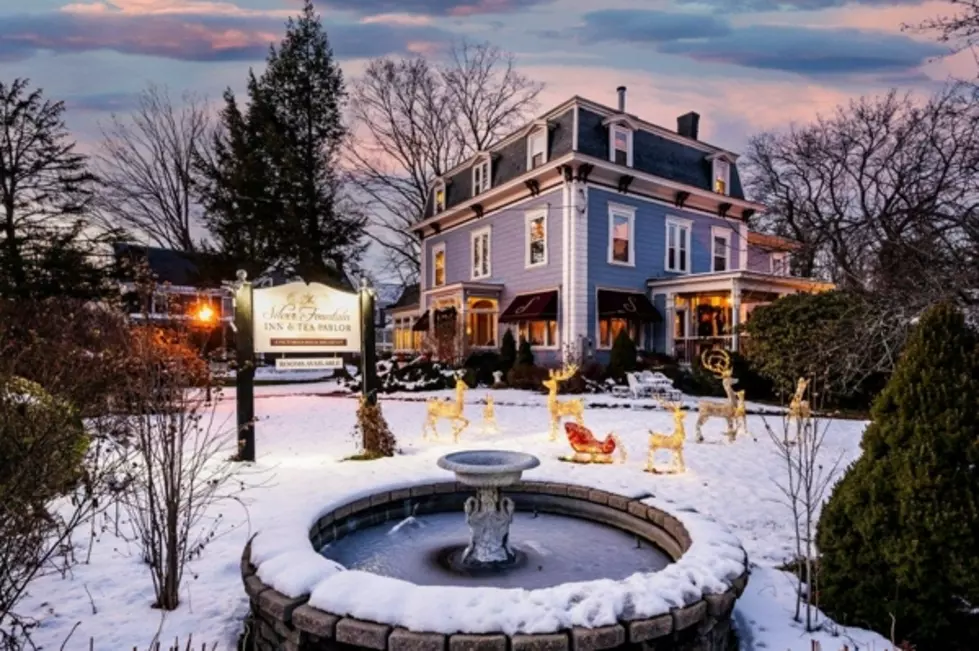 You Could Own This Bed and Breakfast in Dover, New Hampshire, for $3 Million
Kirstin Stallkamp, Bean Group
Editor's note: This article was written by a Townsquare Media Northern New England contributor and may contain the individual's views, opinions, or personal experiences.
Never have I ever said, "man, I would love to own a bed and breakfast..."
Until now.
Bed and breakfasts seem really dated, in a good way. In fact, here is a hot take: I think bed and breakfasts will become really popular again in the next 10-20 years.
The idea behind B&B's is sweet. It's a comfortable, and simple stay with breakfast provided the next morning.
Many bed and breakfasts are owned by families who live on site.
Wait, back to my point...never have I ever wanted to own a bed and breakfast, until now. One is listed in Dover, New Hampshire, for $3.5 million, and is pretty cool.
The opportunities are endless in this 10 guest room B&B. The property also has a very modern, gorgeous owners' quarter with two bedrooms. This is above the event space, known as the carriage house.
The event space has room for 60 guests, but the owners' quarters is completely private and a really nice addition to the antique and classic feel of the actual bed and breakfast.
Curious about more?
"This Victorian, post-Civil War style bed and breakfast and event center located steps away from historic downtown Dover, NH has been recently renovated, preserving its vintage charm with modern functionality," according to the listing agent Kirstin Stallkamp of Bean Group. "Rated 5 stars on TripAdvisor, the Silver Fountain Inn boasts 10 uniquely appointed guest rooms, each with private ensuite bathrooms. A kitchen in the Main House services the one-of-a-kind tea parlor enjoyed by guests and the public for both luncheons and themed events." 
The property has 15 off street parking spots, beautiful landscape design, and a huge promise for return on investment.
Check out this unique bed and breakfast for sale in Dover, New Hampshire. 
Silver Fountain Inn & Tea Parlor
This Huge Maine Log Home Airbnb With Stunning Sunday River Views Is Ultimate Rustic Luxury
This
Airbnb
that comfortably sleeps 16 is an absolute gem and is perfect for Summer and Winter rentals. Here's a look inside.
More From Seacoast Current