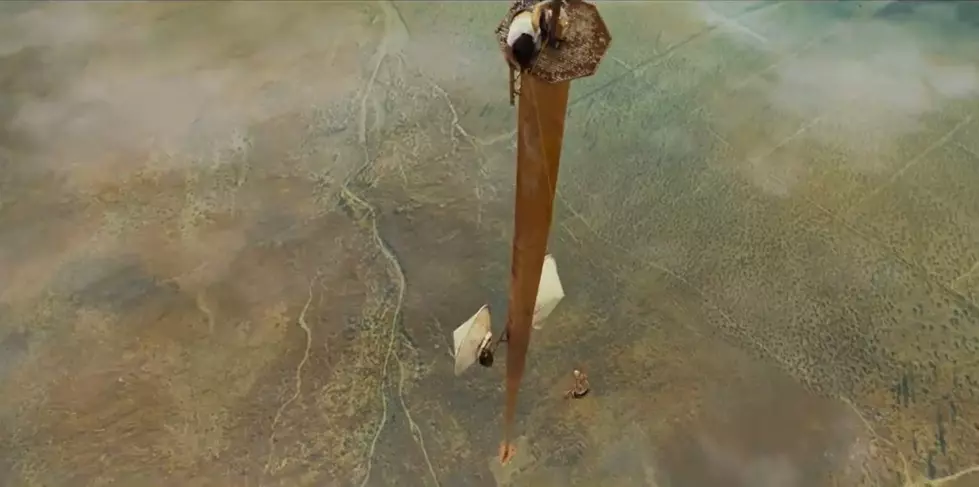 Video: Maine's Stephen King Wishes He Had Written This Stomach-Churning Horror Movie
Lionsgate Via Facebook
Editor's note: This article was written by a Townsquare Media Northern New England contributor and may contain the individual's views, opinions, or personal experiences.
If you're a horror film aficionado, or just love to scare yourself to death, then you probably watch almost every horror film that comes out.  I personally am not a scary movie person at all. However, when Maine's own Stephen King tweets that he wishes he wrote one that he watched, then even I'm curious.  I mean, it attracted his attention, and that's saying something about its fright rating.
According to Stephen's Twitter, this horror movie is called Fall, and streaming on Amazon Prime. The horror author absolutely praised the film, saying he wished he had been the one to write it.
FALL (Amazon Prime, maybe others): Tight, terrific, and very, very scary. Reminded me a bit of DUEL. Wish I'd written it.
According to Games Radar, it's a survival thriller that follows two adrenaline junkies who decide to climb a 2,000-foot decommissioned TV tower in the middle of the desert, and the rusty ladder breaks during their climb down.  The movie made $16 million at the box office, and only cost $3 million to make.
This Boston Area Estate for Sale is Right Out of the Hit TV Series "Bridgerton"
These 8 New England Small Cities Are Among the Best in the Country
A WalletHub study revealed that New England is home to eight of the best small cities in the country.
More From Seacoast Current