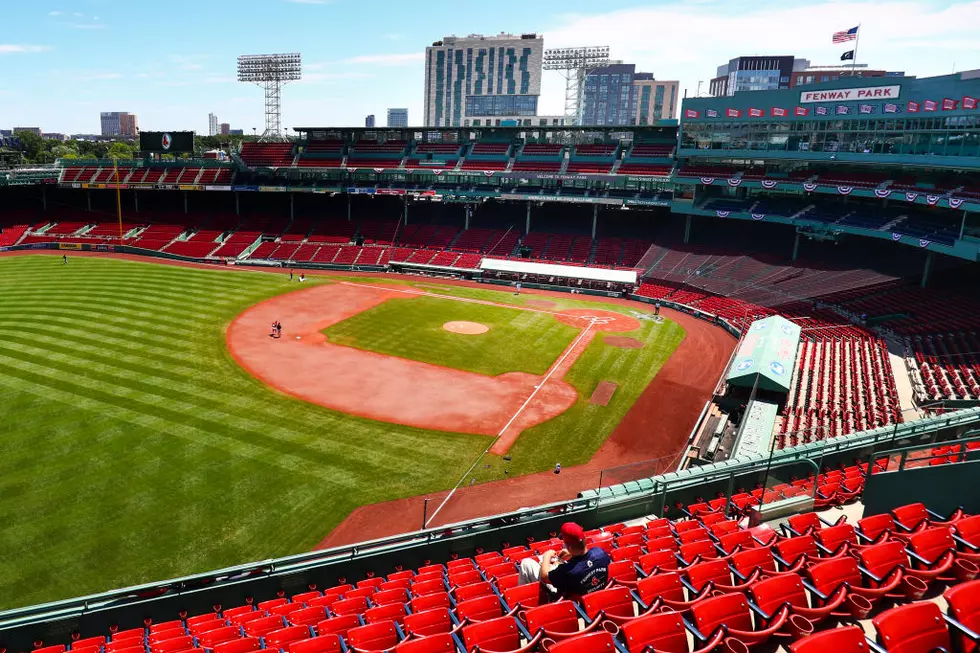 Want to Go to Red Sox Opening Day at Fenway? It Could Cost Your Entire Stimulus Check
Getty Images
Editor's note: This article was written by a Townsquare Media Northern New England radio personality and may contain the individual's views, opinions or personal experiences.
---
According to the Providence Journal, baseball is set to make a comeback in Boston this year on April 1st with the Red Sox vs. the Baltimore Orioles.
As exciting as this is, many people aren't will to cough up the serious moolah it will cost to get a seat even in the bleachers. Since the state of Massachusetts mandated a 12% capacity cap (that is only 4,500 fans in the entire stadium) ticket prices are astronomical. The cheapest seats are in the ball park (ha, get it?) of $500.
The article states that the sky high prices appear to be just for opening day. Prices for game two seem to be more reasonable, but still more expensive than normal! They start at $160. Then the prices level out for the rest of the season.
If you do decide to head to Fenway this season things will obviously look a little different. You will probably have a few rows to yourself so that is going to be awesome. Your beer and Fenway Frank can each have their own seat. There will be no paper tickets, only digital. And of course masks will be required to enter the ballpark.
LOOK: Answers to 30 common COVID-19 vaccine questions
While much is still unknown about the coronavirus and the future, what is known is that the currently available vaccines have gone through all three trial phases and are safe and effective. It will be necessary for as many Americans as possible to be vaccinated in order to finally return to some level of pre-pandemic normalcy, and hopefully these 30 answers provided here will help readers get vaccinated as soon they are able.
LOOK: TV Locations in Every State
More From Seacoast Current