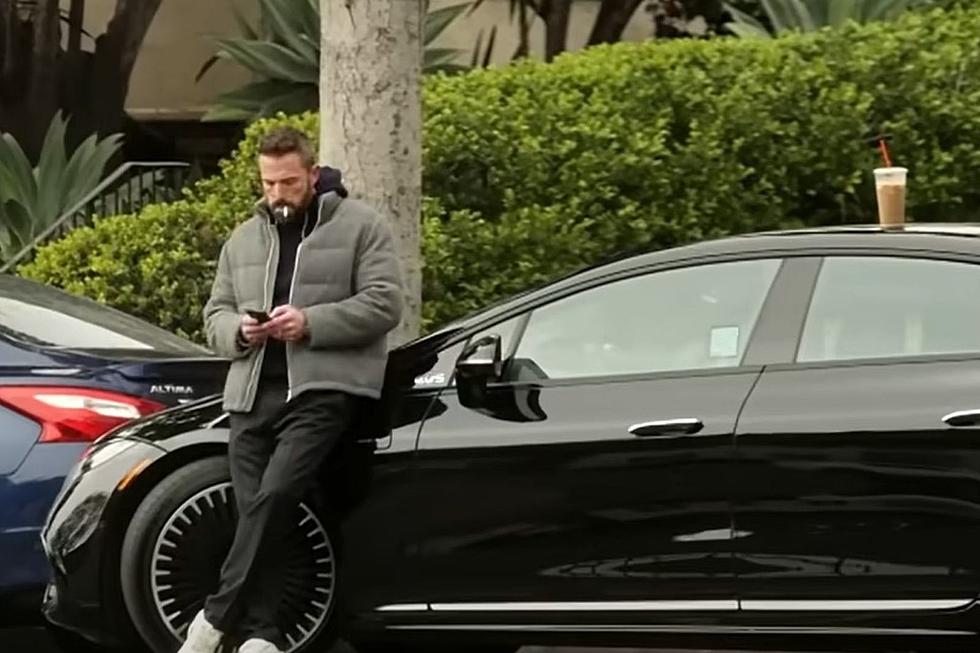 Watch: Tough Day for Boston's Ben Affleck Boxed Into a Parallel Parking Nightmare
Entertainment Tonight via YouTube
Editor's note: This article was written by a Townsquare Media Northern New England contributor and may contain the individual's views, opinions, or personal experiences.
I've so been in this exact situation, as I'm sure you have, too.  Stuck in parallel parking hell, sandwiched between two cars so tightly you're not sure you can move your car.
Whether it's the cramped streets of New York City, Chicago, Boston or other cities, parallel parking is all about psyching yourself up after taking a deep breath.  And clearly that's what Ben did before he started his adventure, lightly bumping the cars in front of him and behind him.  According to Entertainment Tonight, it took a minute-and-a-half to finally get his stunning Mercedes loose from the spot and on his way.
Ben had it worse than most of us, because his shiny, spotless-looking Mercedes was boxed in between two cars, and he was being watched and recorded.  Ah, the life of celebrities.
According to The Cut, this nightmare happened on a street in the Los Angeles-area town of Brentwood where TMZ, of course, happened to snag the entire dilemma on video.
In the video, you can see Ben leaning against his car, puffing away on a cigarette with his iced Dunkin close by on the roof as he no doubt contemplates how to go about handling this frustrating process.  The video shows Ben inching back and forth dutifully and patiently in what must have felt like forever, lightly bumping the cars in front and back of him as he methodically maneuvered his way out.
As one of my colleagues jokingly said, next year's Super Bowl commercial will be Ben Affleck attempting to be an Uber driver.  As you know, Ben's commercial with Dunkin was quite the highlight this year.
Below, I've attached the ET story and the TMZ story.
15 Guests Who Were Banned From 'Saturday Night Live'
LOOK: Things from the year you were born that don't exist anymore
The iconic (and at times silly) toys, technologies, and electronics have been usurped since their grand entrance, either by advances in technology or breakthroughs in common sense.
See how many things on this list
trigger childhood memories—and which ones were here and gone so fast you missed them entirely.
More From Seacoast Current