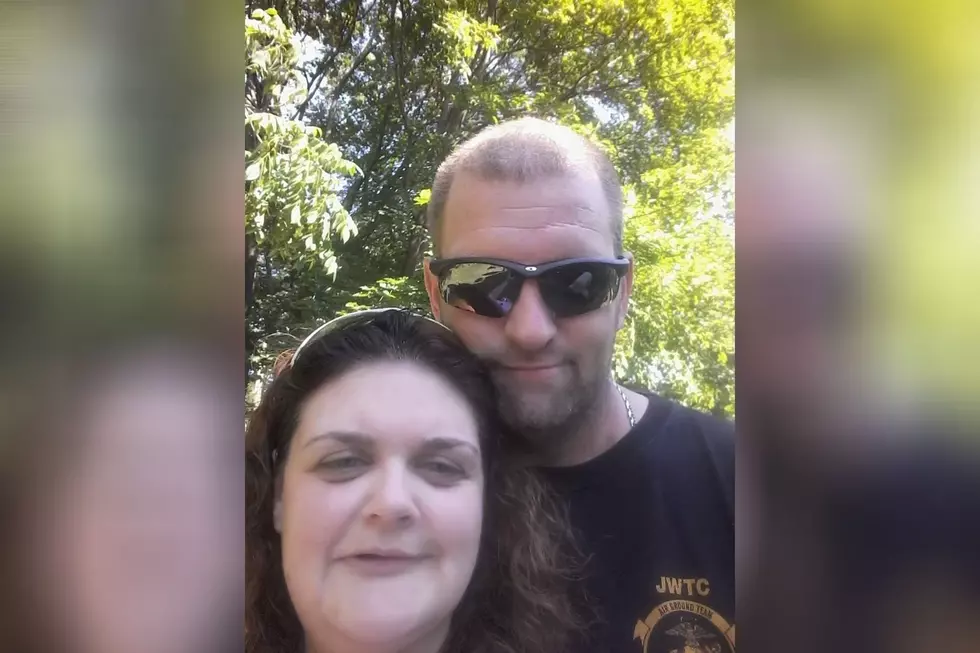 Waterboro Family Involved in Thanksgiving Eve Crash Still in Danger
Courtesy: Sawyer Family
One week after the fatal Thanksgiving Eve crash that took the life of a Maine man, the Waterboro family involved in the accident still appears to be in danger.
Jon Sawyer, 43, of Waterboro was operating the vehicle in which his cousin, Peter Carver, was killed after another vehicle collided with them. Contacted via Facebook on Wednesday, Sawyer said his wife, Darcy, is still experiencing bleeding in her brain in wake of the accident.
"They can't operate," Sawyer said when reached by video call. "They can only wait. ... She can barely move. I've got to help her and walk with her to the bathroom. I have to sit her down and help her up. She can't walk on her own. She's in really bad shape."

Enter your number to get our free mobile app
Sawyer added that in addition to a concussion Darcy was also diagnosed with a broken right wrist and other injuries to both of her legs.
Sawyer started a fundraiser in the days following the accident to help with expenses related to retrieving Carver's body and his funeral. At the time of publication, the fundraiser had gathered $1,570 of its $5,000 goal.
The Sawyers along with Carver were traveling in New Hampshire and on their way home to Waterboro when the accident occurred on Route 4 in Epsom on Nov. 25. Police allege a 34-year-old woman, identified as Amanda Lambert of Loudon, hit the back of Sawyer's Jeep, causing it to veer into the oncoming lane where a third vehicle made contact with the Jeep.
Raymond appeared to be under the influence of alcohol, police said, and was later arrested. She had since been released on bail.
Police said Carver was pronounced dead at the scene. Sawyer said he couldn't remember anything in the immediate aftermath of the accident until he woke up in nearby Concord Hospital.
Sawyer, who said that he is still managing injuries to his ribs and legs, added that after he and Darcy were discharged from Concord Hospital, Darcy needed to be brought to Maine Medical Center in Portland where it was found she had bleeding in her brain.
"If it continues to bleed," Sawyer said, "then she will be the second loss from the accident."
LOOK: 50 photos of American life in 2020
More From Seacoast Current