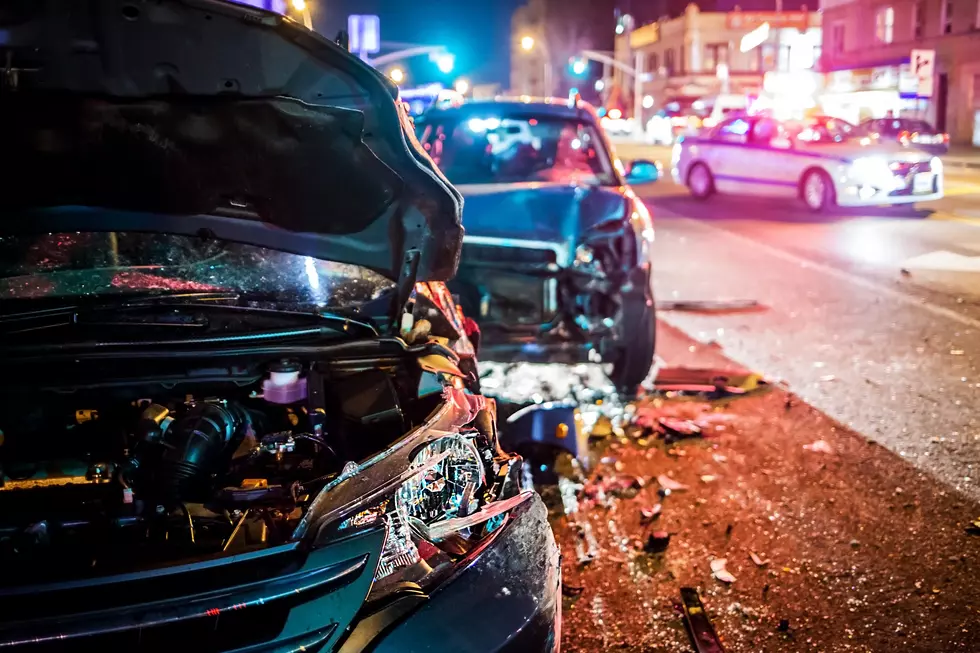 Maine Man Killed in Fatal New Hampshire Crash
Getty Images
A Maine man was killed in a fatal, three-vehicle crash in New Hampshire on Wednesday night, according to police.
Police said Peter Carver, 58, of Casco, sustained fatal injuries and was pronounced dead at the scene of a collision that took place on Route 4 in Epsom. Carver was a passenger driving with two other individuals, identified as Jon and Darcy Sawyer, from Waterboro. The Sawyers were transported to nearby Concord Hospital with non life-threatening injuries.

Enter your number to get our free mobile app
According to police, a 2020 Dodge Ram was traveling westbound when it rear-ended a 2012 Jeep Liberty, causing it to veer into the oncoming lane. A third car, a 2016 Hyundai Veloster, collided with the Jeep, which was operated by Sawyer.
The operator of the Dodge was identified by police as Amanda Raymond, 34, of Loudon, whom police said appeared to be under the influence of alcohol. Raymond was transported to Concord Hospital with minor injuries and was later arrested for aggravated driving while intoxicated, a felony. She has since been released on bail, police said.
Luke Andrews, 23, of Epsom, the operator of the Hyundai, sustained only minor injuries and was released at the scene, police said.
Police said that while alcohol appears to be a factor in the crash, all aspects of the accident remain under investigation. Anyone that may have further information related to the collision, or who witnessed the collision are encouraged to contact Trooper Andrew Wilensky by email at andrew.p.wilensky@dos.nh.gov or at 603-223-8715.
LOOK: 50 photos of American life in 2020
More From Seacoast Current