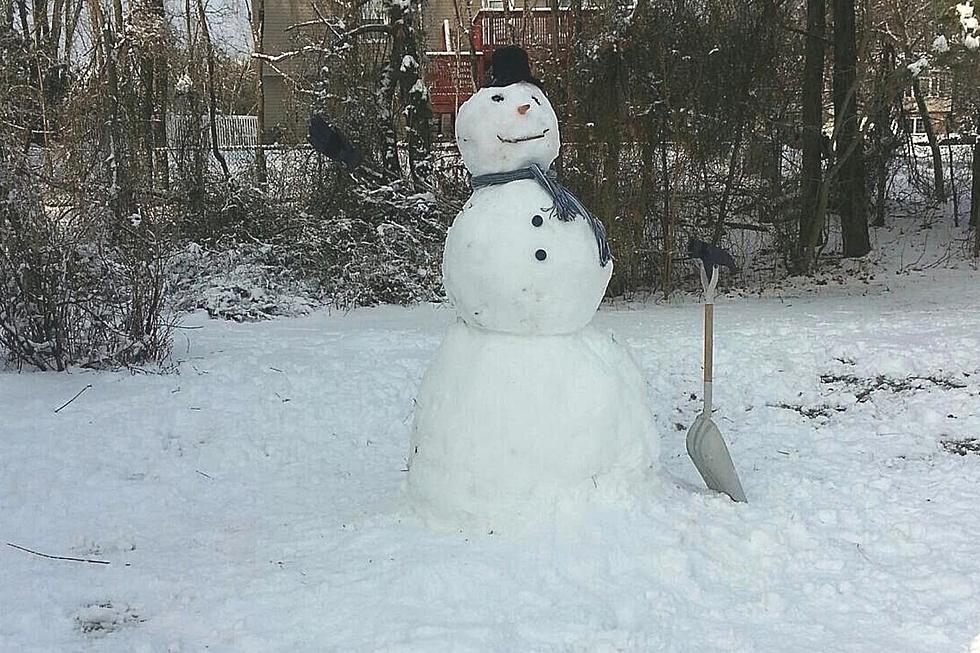 Weekend Nor'easter — What We Do and Don't Know About the Storm
Snowman (Chris Swendeman)
A nor'easter will impact the Seacoast to start the weekend, but how much snow we'll get and exactly when it will start have yet to be locked in as of Wednesday.
"There's pretty high confidence in a coastal storm occurring. It's just all about nailing down values for snow and wind and watching for the coastal surge if that happens," National Weather Service meteorologist Greg Cornwell told Seacoast Current.
Confidence in an exact track is not high, and that will determine the accumulation.
Cornwell does know that it will be an all snow event for the Seacoast, as temperatures will be in the 20s. The first flakes will fall late Friday night and continue all day Saturday.
The storm will bring "several inches" of snow and gusty northeast winds. But what Cornwell isn't ready to predict is an exact accumulation or how strong the winds will blow.
The National Weather Service late Wednesday afternoon issued its first accumulation map for the storm showing 8-12 inches are expected.
"We'll also be having high astronomical tides during that period, so we will be watching for the time of the greatest surge associated with the storm," Cornwell said. "Because if that aligns with high tide, we could have some issues with that. Right now things are out of sync, but it's something to watch."
The storm everyone's talking about
The storm has been on everyone's radar all week, with many weather models calling for a blizzard to a bust. Cornwell said that the National Weather Service generally does not start pinpointing exact accumulations until a minimum of three days out.
"Everyone wants to know how it might impact their workplace or their duties and activities. And then there's folks who just want a ton of snow. There's a lot of interest and a lot of chatter but we try to keep a pretty level head on numbers we do put out," Cornwell said.
Contact reporter Dan Alexander at Dan.Alexander@townsquaremedia.com or via Twitter @DanAlexanderNH
A Tour of Maine's Incredible Lighthouses From Kittery to the Midcoast
Lighthouses are not only iconic, they are living history. We are fortunate to have countless lighthouse still standing and operating. While many are iconic tourist destinations, it hasn't changed the fact that they still stand to protect vulnerable ships and sailors.
Here is a look at some of those iconic Maine lighthouses in the southern part of the state up to the midcoast.
More From Seacoast Current