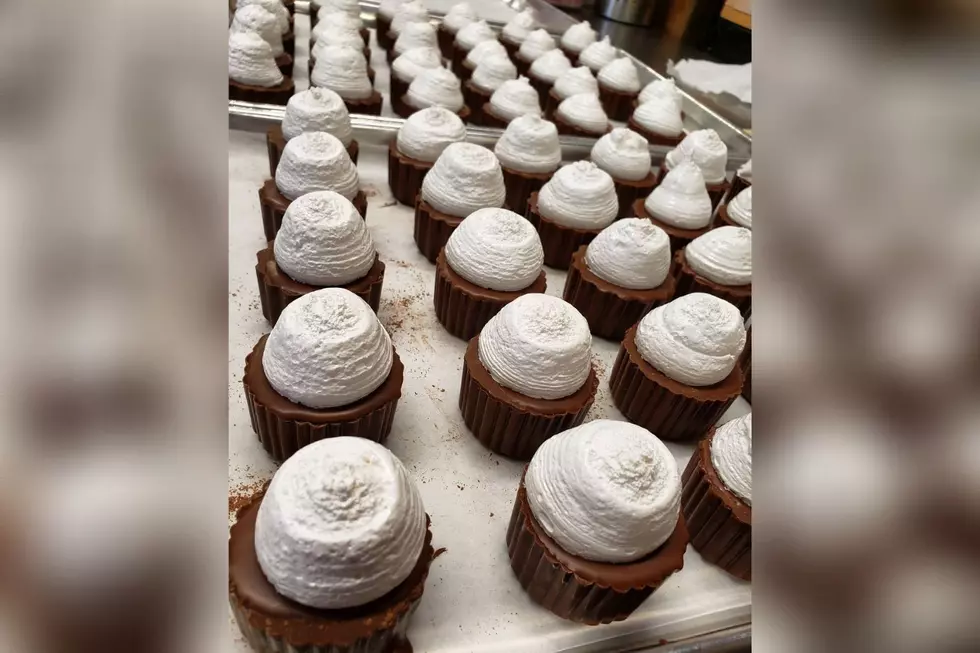 Here are the Best Places to Get Cocoa Bombs in New Hampshire, Maine and Massachusetts
Lickee's & Chewy's Candies & Creamery via Facebook
The hottest fad over the last few months hasn't cooled for Valentine's Day.
You guessed it: Cocoa bombs!
In case you've been denied the pleasure, here is what all the fuss is about: Imagine a perfect sphere of hollow chocolate placed inside a large mug. Slowly you pour scalding milk over the bonbon, and to your great delight, it isn't hollow after all. As the chocolate melts away, a satisfying cloud of powdered cocoa and mini marshmallows spring to the top. A few stirs later, you have yourself the best cup of hot cocoa on earth.
Now you want some, right? Unfortunately, so does everyone else. Chocolatiers and sweet shops up and down the seacoast report that cocoa bombs sales are through the roof. If you are hoping to secure a few boxes for your sweetheart or child, the time to act is now.
Some businesses are in full swing production to supply adequate stock for Valentine's Day. Stop by soon or call ahead to place an order — they won't last long!
Here's where you can find them.

Enter your number to get our free mobile app
New Hampshire
Portsmouth: Kilwins, Chocolate by Sparrow
Dover: Lickee's & Chewy's
Exeter: La Cascade du Chocolat
Rochester: Sweet Peach's Candy & Confections
Newington: Sweet Josie's Candy Shoppe
Durham: Sweetened Memories Bakery
Hampton: Wicked Sweet Sugar Boutique
Maine
Kennebunk: Auntie's House Bakery and Chocolatier
Massachusetts
Newburyport: Simply Sweet
Amesbury: The Hedgehog General Store, Ovedia Artisan Chocolates
Salisbury: Nancy's Marshview Café & Bakery
Call individual locations for pricing and directions.
Spot a typo? Let us know.
10 Classic Candies With Ties to New England
What Are the Signature Drinks From Every State?
More From Seacoast Current