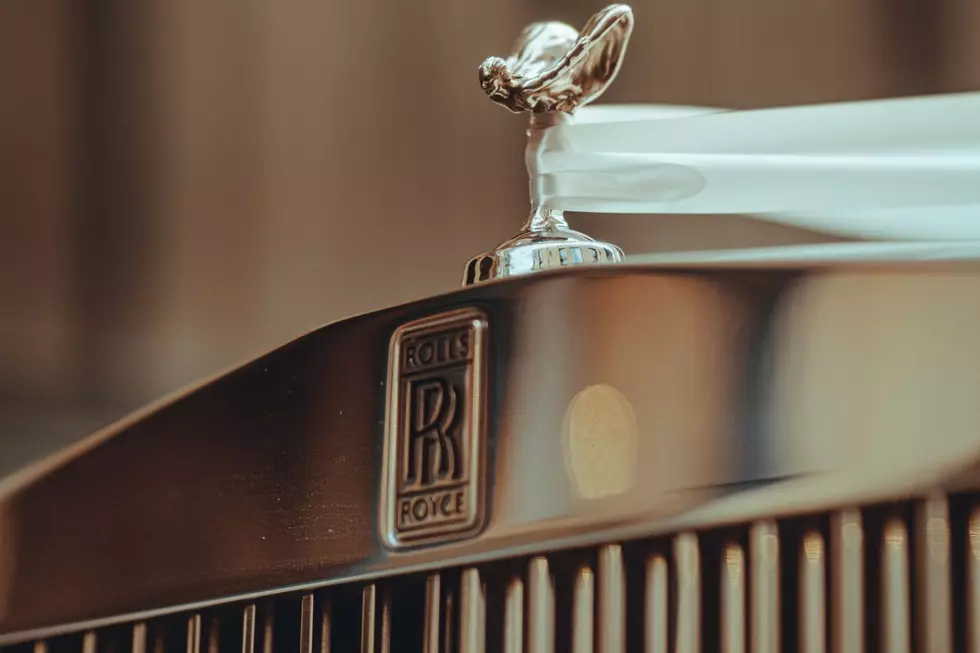 Which New England States Made This Top 10 List of the Most Luxurious Automobiles?
matheus bardemaker
Editor's note: This article was written by a Townsquare Media Northern New England contributor and may contain the individual's views, opinions, or personal experiences.
I know what you're thinking. New York and California are #1 and #2 on this Top 10 list of states with the most luxurious vehicles in the country.  After all, they're always the epicenter of luxury for the most part.  As for the #3 spot, I'm definitely going with Connecticut.
Well, guess what?  According to the Robb Report, there's a new #1 in town, and it's New Jersey.  Look at those Jersey boys and girls dropping that cash on the most luxurious automobiles in the world.  Okay, so New York is second, then California, then Connecticut, correct?  No.  I'm stunned, to say the least.
Okay, okay, instead of playing this little guessing game, let's just get right to it.  Starting with New England, Connecticut does in fact come in at #3 on this Top 10 list of the states with the most luxurious vehicles.  The Robb Report says Massachusetts snagged that #7 spot and Rhode Island ranked #9, followed by Maryland.
New Hampshire is #24, Maine is #43, and Vermont is #48.
So where did New York State and California land?  While California is #2, New York didn't land on this Top 10 list until spot #5 after Florida.  I totally forgot about Florida, which of course should be close to the top.
According to I See Cars, luxury vehicles actually account for nearly 18% of all vehicle sales in the entire country.  I mean, clearly luxury vehicles come with status, enhanced features, and performance, as well as advanced technology. So, owning one if you have the money makes sense to me, but no matter what the reason, car buyers with this taste tend to reside in some states more often than others.
Whether it has to do with wealth, region, or terrain, here's the full list for you to peruse.
Rank
State
% Share of Luxury Cars
1
New Jersey
27.9%
2
California
25.2%
3
Connecticut
24.6%
4
Florida
22.1%
5
New York
21.5%
6
Georgia
20.4%
7
Massachusetts
20.3%
8
Illinois
19.9%
9
Rhode Island
19.5%
10
Maryland
19.5%
11
Oregon
18.8%
12
Nevada
18.6%
13
Hawaii
18.1%
14
Virginia
17.8%
15
Arizona
17.7%
National Average
17.7%
16
Texas
17.5%
17
Delaware
17.3%
18
North Carolina
16.3%
19
Washington
16.3%
20
Colorado
16.3%
21
Pennsylvania
15.6%
22
Mississippi
14.7%
23
South Carolina
14.6%
24
Alabama
14.2%
25
New Hampshire
14.1%
26
Tennessee
14.0%
27
Louisiana
14.0%
28
Michigan
13.8%
29
Ohio
13.6%
30
Missouri
12.8%
31
Indiana
12.6%
32
Minnesota
12.2%
33
Utah
12.1%
34
Oklahoma
11.6%
35
Kansas
11.5%
36
Arkansas
11.4%
37
Kentucky
10.9%
38
Nebraska
10.5%
39
Wisconsin
10.4%
40
Alaska
10.0%
41
New Mexico
9.8%
42
Iowa
9.2%
43
Maine
8.4%
44
South Dakota
7.6%
45
Idaho
7.3%
46
West Virginia
6.6%
47
Montana
6.5%
48
Vermont
6.4%
49
North Dakota
6.2%
50
Wyoming
5.2%
2022 Rock Feuds
Actors Who Won Oscars For Their First Movie Roles
More From Seacoast Current