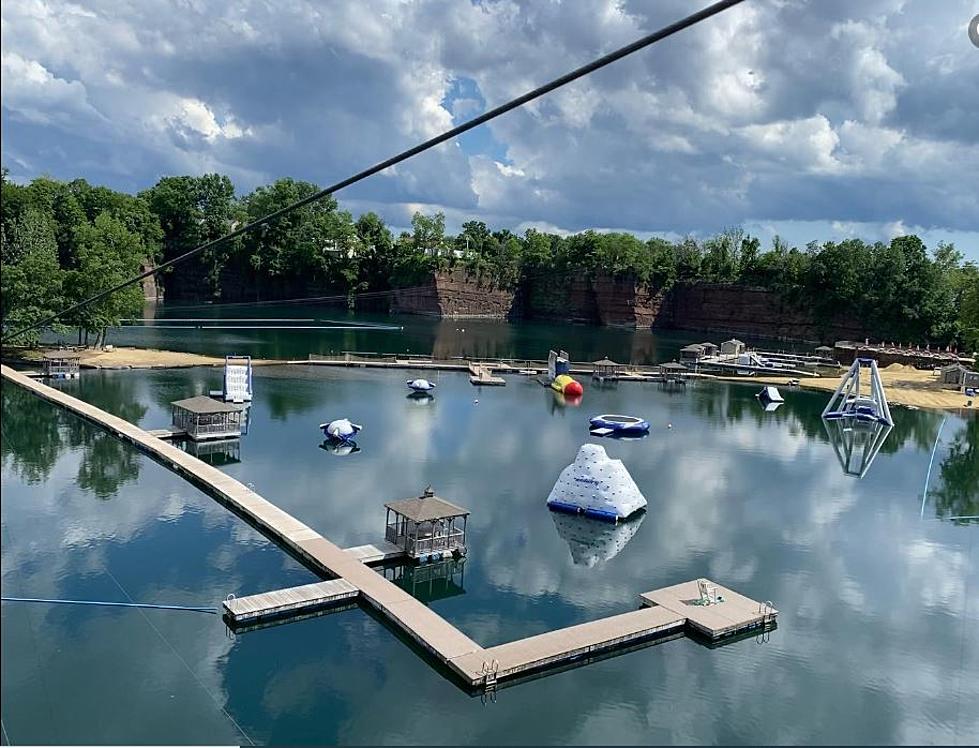 Wow: Inflatable Water Park Two Hours From New Hampshire, Maine, Worth the Road Trip
Brownstone Adventure Park, via Facebook
Editor's note: This article was written by a Townsquare Media Northern New England contributor and may contain the individual's views, opinions, or personal experiences.
ROAD TRIP TIME!
Okay, this place is about two hours from Portsmouth, New Hampshire, so it is EASILY a day trip for friends or families, and a worthy one at that.
This is Brownstone Adventure Sports Park, loaded with activities like zip lines, swimming and water obstacles, rope swings, cliff jumps, wakeboarding, rock climbing, paddleboards, kayaks, and more.
This place is a family and kid-friendly inflatable water park, but the place is loaded with things to do for small kids all the way up to the crazy dads of the world.
I am waiting for my formal invitation from Brownstone Adventure Sports Park, because I am all in on this place. It's a perfect summer day activity to do. Look at all of these games and slides and inflatables to climb on!
The place is super cool. If you are a low-key type water activist, you can kayak or paddleboard. If you are crazy and daring, they have zip lines, wakeboards, and a really high cliff to jump off of.
Watch this 30-second hype video. This is one wild summertime playground.
And, as you can see below, the entire swimming area (or inflatable park) is just off a beautiful sandy beach with a floating dock all around.
I have named some of the cool activities here, but perhaps I should mention that they have a giant swing to swing/jump into the water. I've never seen that before.
Look how fun.
From small inflatables for the kids to water trampolines for all, this is on my summer bucket list.
Brownstone Adventure Sports Park is located at 161 Brownstone Avenue
Portland, Connecticut. Passes are super affordable, and can be purchased here.
Once I get my formal invite, I will document my entire day!
Yankee Candle Owner's Massachusetts Estate for Sale Has Arcade, Indoor Water Park, Bowling Alley, Golf Course
Yes This House For Sale is Actually in Hallowell, Maine & It's Over a Million Bucks!
More From Seacoast Current