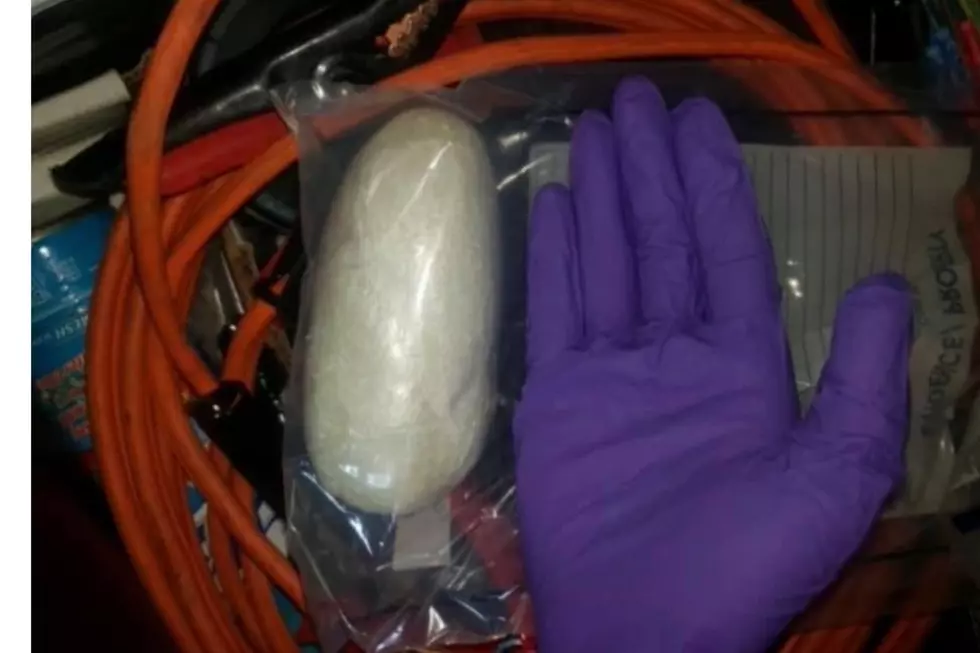 300 Grams of Fentanyl Seized In New Hampshire Traffic Stop
New Hampshire State Police
A New York woman was allegedly found to be carrying 300 grams of suspected fentanyl during a traffic stop in Hampton, according to New Hampshire State Police (NHSP).
According a press release, a trooper stopped to check on a vehicle that had pulled over alongside I-95 in Hampton. The driver was identified as Shaniqua N. Crawley, 30, of Bronx, New York.
Crawley allegedly claimed she was looking for asthma medication, but NHSP determined the driver was not experiencing a medical emergency, according to the release.

Enter your number to get our free mobile app
At this time, the trooper learned the license plate on Crawley's vehicle belonged to a different car and Crawley herself did not hold a valid driver's license, per the release.
Pursuant to a roadside investigation, the release said, Crawley allegedly relinquished a large package of suspect narcotics that had been concealed upon her person. NHSP said the package was later found to be 300 grams of suspected fentanyl.
Details related to charges stemming from the incident were not released by NSHP, which said the circumstances of the traffic stop and subsequent roadside investigation remain under investigation.
Anyone with further information is asked to contact Trooper First Class Brian Gacek via email at brian.f.gacek@dos.nh.gov.
LOOK: 50 photos of American life in 2020
More From Seacoast Current