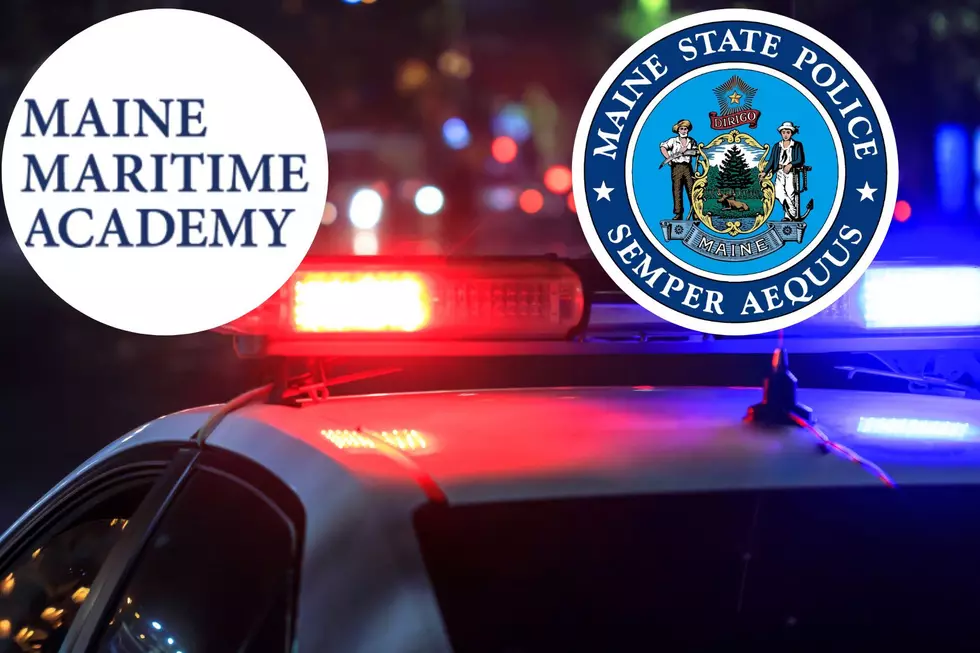 4 Maine Maritime Academy Students Killed in Crash
Maine Marine Academy logo (Maine Marine Academy), Maine State Police logo (Maine State Police)
Four Maine Maritime Academy died in a one-vehicle crash early Saturday morning, including one from York County.
A 2013 Range Rover with seven people driving south on Shore Road (Route 166) in Castine went off the road, struck a tree, and burst into flames around 2:05 a.m., according to Maine State Police spokeswoman Shannon Moss.
Four passengers identified as Brian Kenealy, 20, of York, Chase Fossett, 22, of Gardiner, Luke Simpson, 22, of of Rockport, Massachusetts, and Riley Ignacio-Cameron, 20, of Aquinnah, Massachusetts, were pronounced dead at the scene.
The driver, Joshua Goncalves-Radding, 20, of North Babylon, NY, Noelle Tavares, 20, of North Falmouth, Massachusetts, and 20-year-old Dominick Gecoya of Middleton, Massachusetts, all survived the crash.
An investigation into the crash is ongoing, according to Moss. No charges have been filed.
Kenealy was a sophomore majoring in marine transportation operations. He was a member of the school's soccer team.
Jerry S Paul, President of Maine Maritime Academy, said he was devastated to confirm the crash involved students of the academy. The academy is a public, co-educational college located in the coastal town of Castine, with a student population of approximately 950.
"Our community is grieving for these young lives and for their families. While we have lost beloved members of our student body, tonight there are four families who have lost their children. I ask for continued respect and privacy of our Maine Maritime family," Paul said in a statement. "Please hold these young people close to your hearts and in your prayers. We will of course continue to work with the authorities in the coming days and continue to offer counseling support to our students, faculty and staff."
Classes ended for the semester Friday with finals set to begin Monday.
Contact reporter Dan Alexander at Dan.Alexander@townsquaremedia.com or via Twitter @DanAlexanderNH
Most Popular Ski Mountains to Learn How to Ski or Snowboard in Maine, Massachusetts, New Hampshire, and Vermont
These are the best ski mountains to learn how to ski or snowboard in Maine, Massachusetts, New Hampshire, and Vermont.
More From Seacoast Current