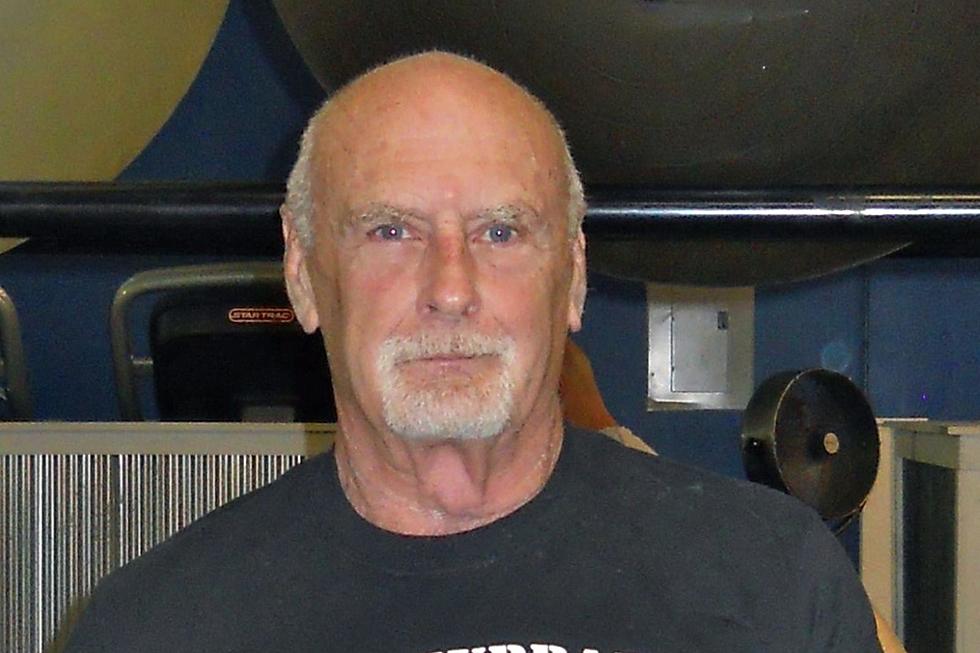 83-Year-Old Powerlifter From NH Has Success at Maine Meet
Peter Hubbard (Courtesy Photo)
An 83-year-old man who benched 215 pounds during a powerlifting competition on Saturday says he set a new record for his age and weight.
Peter Hubbard trains at The Zoo in Epping and lives in Candia with his wife, Nona. She is 59 years old and the couple met at the gym when he was a personal trainer. They have been married for 16 years.
Hubbard said that both he and Nona did well during the Maine State Powerlifting Competition.
"Nona had a good meet and ended up winning her division with a 140-pound bench," Hubbard said. "I also had a good meet and managed to set a new RPS Bench world record for my age and weight with my last lift of 215 pounds."
Peter Hubbard weighs 173 pounds.
You can watch the video here:
Hubbard said the event was outdoors and lots of fun.
"Powerlifters are a wonderful family and really cheer other lifters on as they know the hard work that went into getting on the platform," Hubbard said.
Megan Matta, Hubbard, Jamie Matta and Nona Hubbard are seen above at the event. Jamie and Megan Matta are RPS meet directors for New England, Peter Hubbard said.
Hubbard encourages other older adults to take up a sport or physical hobby. He said he did not start powerlifting until he was in his early 60s.
Powerlifting will return to NH in April of 2022 when the NH and Vermont championship will be held at The Zoo in Epping, Hubbard said.
Contact Managing News Editor Kimberley Haas at Kimberley.Haas@townsquaremedia.com. 
10 Fun Facts You Might Not Have Known About Maine
More From Seacoast Current