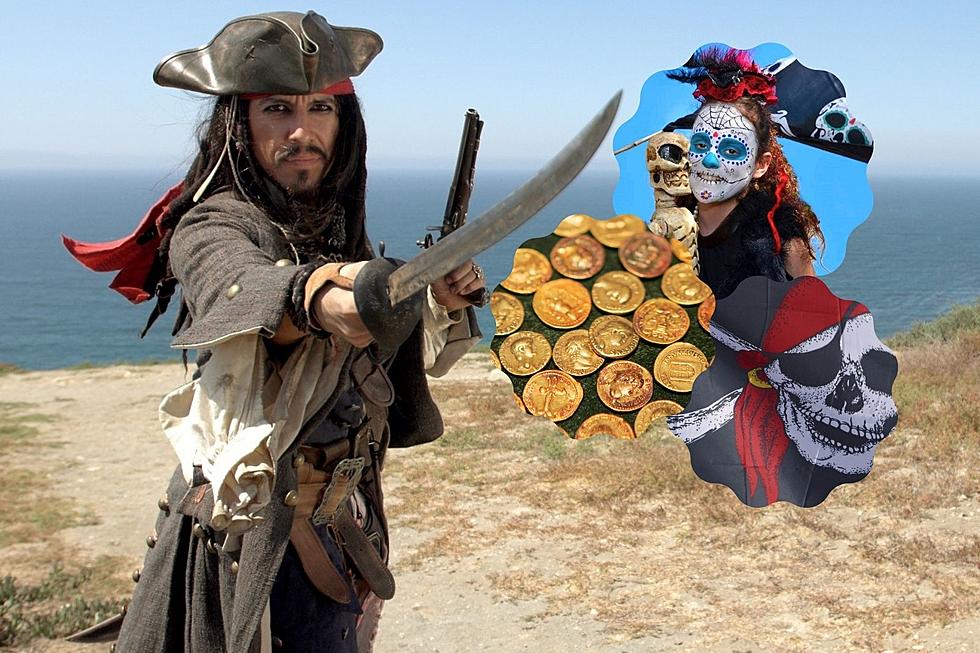 Ahoy New Hampshire and Maine: The Cape Cod Pirate Festival is the First Two Weekends of June
Cape Cod Pirate Festival Facebook/Getty/Canva
Editor's note: This article was written by a Townsquare Media Northern New England contributor and may contain the individual's views, opinions or personal experiences.
Grab yer maties to raise a pint at the second annual Cape Cod Pirate Festival.  It's back, swashbucklers, and organizer Chris Edwards says this family-friendly festival is now two weekends instead of one.
The Cape Cod Pirate Festival is dropping its anchor at the Yarmouth Fairgrounds to transform it into the perfect pirate's paradise where you can talk and dress like a pirate if you want, all while enjoying events and demonstrations filled with pubs, food, and vendors.
Do you want to try some sword-fighting or axe throwing?  Now's your chance.  And with music from The Plankwalkers, The Crimson Pirates, as well as storytelling and even interactive musicals where Jack and the Beanstalk, Robin Hood, and Treasure Island come to life, Chris says you can't go wrong.
Meanwhile, do dead men tell tales?  They just may, Chris says, so get ready for some singing.
On April 26, 1717 the Whydah Gally, Captained by the notorious pirate Black Sam Bellamy, went down off the coast of Eastham. 102 Bodies washed ashore that night. Some of those sailors were never recovered. It's said the songs of those lost long ago can still be heard on the ocean winds of Cape Cod.
With years of festival and event organizing in Florida, Chris now lives on the Cape and decided to create this unique, fun event last year.  He says it was so well-embraced that he's making it bigger and better this year.
I decided I wanted to get back to my roots after last year's overwhelming success.  That's why it's two weekends this year. The response was incredible and this festival is something New England clearly wants.
The Cape Cod Pirate Festival is the weekend of June 4-5 and 11-12.  Both weekends are filled with theme days and contests, pub sing-alongs, actors, artisans, and more.
Click here to buy day or weekend passes.
This $30 Million Water Front Beach House on Cape Cod is an Oasis
Metal Snubs: The Rock and Roll Hall of Fame's 10 Worst Omissions
These are the 10 metal artists that most deserve to be inducted into the Rock & Roll Hall of Fame.
More From Seacoast Current