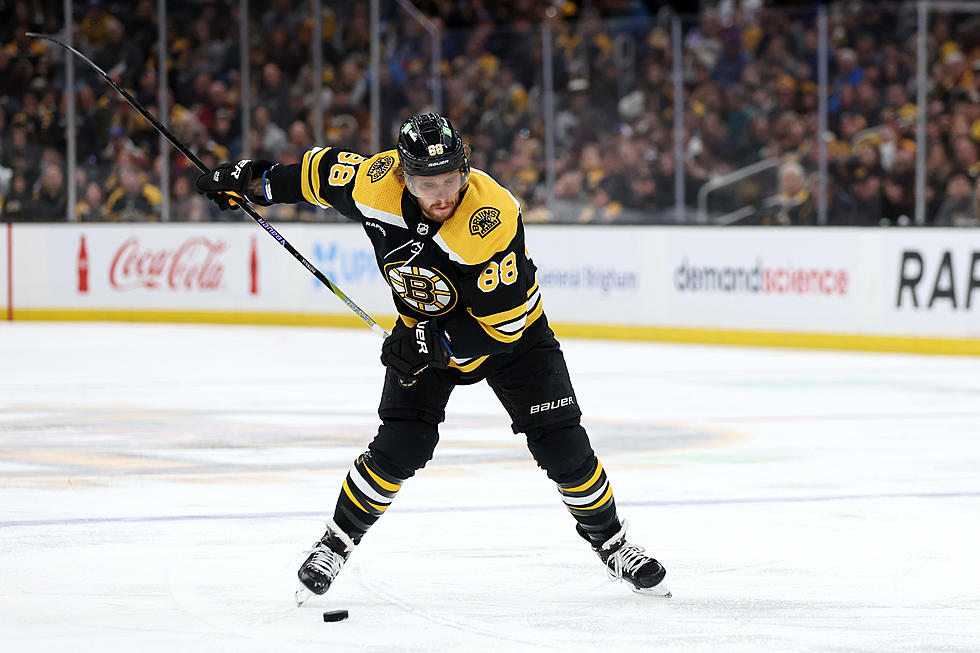 Boston Bruins Sign All-Star David Pastrnak to Eight-Year Contract Extension
Getty Images
Editor's note: This article was written by a Townsquare Media Northern New England contributor and may contain the individual's views, opinions, or personal experiences.
Well, it looks like Olive Garden isn't the only place with endless pasta.
The Boston Bruins broke the bank and signed All-Star David Pastrnak to an eight-year deal that will pay him $90 million. Perhaps New England native Bill Simmons summed it up best:
The Bruins are having one of their best seasons ever, and Pastrnak currently leads the team in goals, assists, and points per game. This is also the forward's third 40-goal season.
The news was announced via a release from the Bruins, where the team noted that Pastrnak, or, "Pasta," has spent his entire year in Boston. It now looks like he has a chance to be a Bruins lifer.
At a time when hockey superstars are hard to come by in the U.S., Pastrnak broke through recently when he paid tribute to Manchester, New Hampshire, native Adam Sandler with a Happy Gilmore-inspired performance at the NHL's All-Star Weekend.
It might even pay off even more for the city, as rumors were swirling about whether The Sandman was touring a college in Boston this week.
If Pastrnak ends up spending his entire career in Boston, he'll join the likes of Celtics Bill Russell, John Havlicek, Larry Bird and Kevin McHale; Red Sox Ted Williams, Carl Yastrzemski, and Jim Rice; and Patriots John Hannah, Troy Brown, and Andre Tippett.
As for Bruins, their two greatest players – Bobby Orr and Ray Bourque – both left for other teams. Bruins President Cam Neely began his career in Vancouver before being traded to Boston (and propelled to superstardom thanks to his role as Sea Bass in Dumb and Dumber).
Pasta would join former teammate Tuukka Rask as a B's lifer if he stays through 2031.
Welcome to the Home of Former Boston Bruins Coach, Bruce Cassidy
25 Classic Commercials Featuring Legendary New England Athletes
Long before Gronk was kicking field goals, athletes from the region appeared in these classic TV ads.
More From Seacoast Current