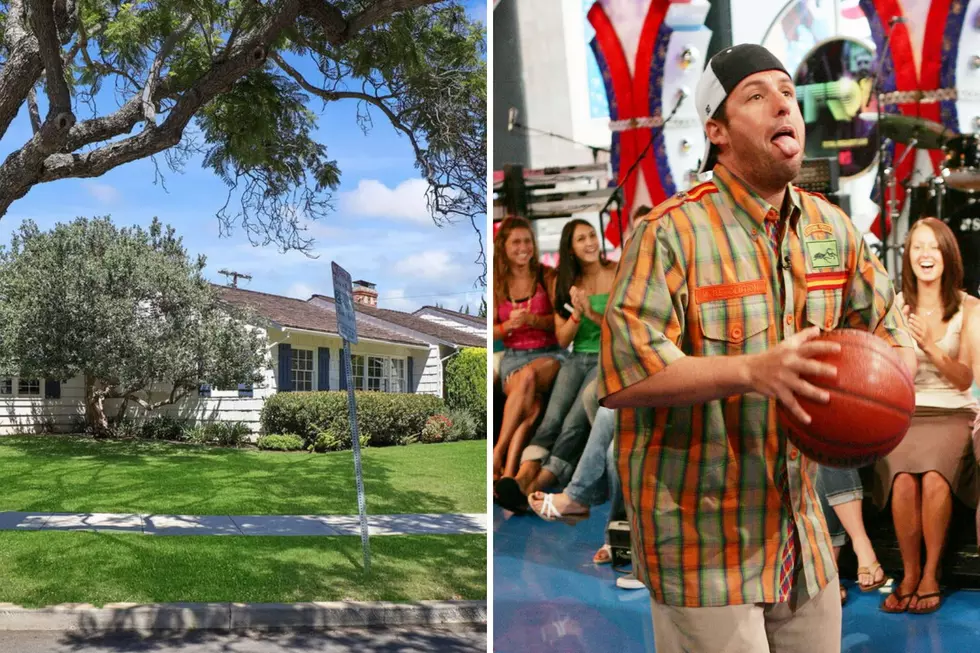 Photos: New Hampshire's Own Adam Sandler Just Bought the Most Unexpected Home
Katie Landrum/Compass Pacific Palisades/Getty Images
Editor's note: This article was written by a Townsquare Media Northern New England contributor and may contain the individual's views, opinions, or personal experiences.
Hmmmmmm, New Hampshire's own Adam Sandler, raised in Manchester, just bought the last home you'd expect an A-List celebrity swimming in money to buy.
According to Dirt, it's quite extensive, as Adam has spent millions of dollars buying homes in prime areas of Massachusetts, and Florida. His newest home is in the Los Angeles area enclave of Pacific Palisades, at 5415 Albright Street. The property is listed by Katie Landrum with Compass Pacific Palisades, and it's the last home you'd expect a multi-millionaire celebrity to buy.
Clearly it's not some palatial Hollywood home, as it only cost him a mere $4.1 million to buy this 1,840 square foot home. Below, I've attached a gallery of photos of this ranch-style house.
So, do you think he plans to live in this simple, non-descript three bed, two bath home?  Chances are, no. Dirt says that Adam and his wife, Jackie, have spent around $40 million on real estate in the Los Angeles area alone, so this is most likely a remodel or teardown investment rather than their new humble abode. Dirt adds that their main residence in this Pacific Palisades neighborhood is a palatial estate once owned by Goldie Hawn and Kurt Russell.
Meanwhile, what makes this latest real estate portfolio acquisition with stunning hardwood floors and an updated kitchen and bath is the listing. It says the new owner can "move right in or reimagine and develop your dream home."  That's because this just over 1,800 square foot home actually includes plans for a 7,600-square-foot, two-story house with a basement already approved for re-development in this exclusive, high-priced area of LA.
Who knows, maybe the 10,000 square foot property is the new home for the Sandlers after a new custom home is built.  Or, maybe he bought it for his mom so that she can have a place down the street?
If you'd like to a tour of this charming traditional home, then here you go:
Adam Sandler Bought the Most Unexpected Los Angeles Area Home
Adam Sandler-Inspired Halloween Costumes
From SNL to the big screen, these Sandler-inspired looks will make your Halloween so very happy.
More From Seacoast Current