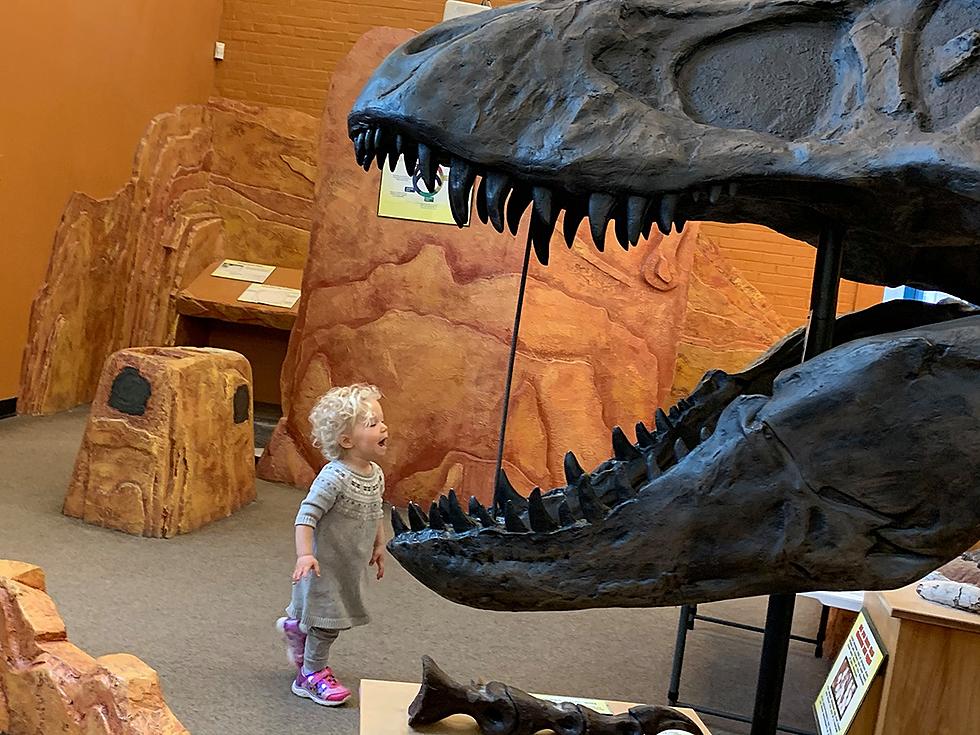 Celebrate Valentine's Day With T-Rex at the New Hampshire Children's Museum in Dover
Children's Museum of New Hampshire via Facebook
Here's a way for your children to learn early that Valentine's Day doesn't have to come with heartbreak.  How Dino-Mite is that?
The New Hampshire Children's Museum is having a Dinosaur Valentine's Day Party on Sunday, February 13, from 1 to 3 p.m.  Can I get a loud, family-friendly roar?
The museum is totally known for having incredible family-friendly events themed around its exhibits.  The website excitedly talks about the fun children will have playing throughout the interactive museum, including visiting the Dinosaur Detective exhibit.  
There will also be Dinosaur-themed crafts scattered throughout the exhibits so as your family explores, you can take a few minutes and get creative.
You can listen to dinosaur stories together, even meet the costumed characters as they roam throughout the museum.  I hear that a simple high five gets you selfie ops with the friendly, pre-historic characters.
And don't worry, these furry friends are so friendly that there shouldn't be any Scaredactyl moments.
Sweet treats, of course, are on the menu because it is, after all, Valentine's Day.  
This special, ticketed event is pretty easy on the pocketbook, too.  It's just $10 per person for Museum Members and $16 per person for Non-members. Kids under the age of 1 are free. 
All of the info you need is right here for the New Hampshire Children's Museum.  It's in downtown Dover at 6 Washington Street.  Here's a direct link to the calendar right here so you can mark yours for various events like this one.
Masks are required for everyone over the age of 24 months regardless of vaccination status.
The Best Children's Shows in History
More From Seacoast Current