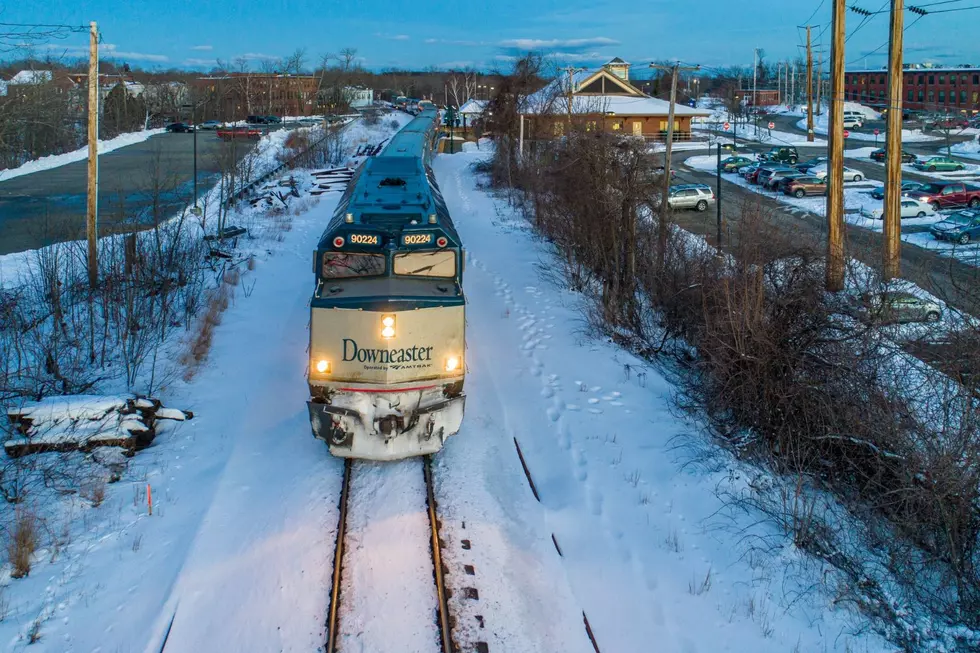 Cheers: Amtrak Downeaster Can Continue Alcohol Sales in New Hampshire
Amtrak Downeaster train (Amtrak)
🔴 Alcohol sales on Amtrak's Downeaster while it was in New Hampshire were to end on March 20
🔴 The NH Liquor Commission has granted a waiver while Amtrak and its vendor work towards a solution
🔴 The Downeaster makes stops in Exeter, UNH, and Dover
---
Liquor sales will continue on Amtrak's Downeaster despite being in violation of New Hampshire liquor law.
It was initially reported by several media outlets that the line, which runs from Boston to Maine through New Hampshire, would have to suspend alcohol sales because of state law requiring product to have been purchased by the seller in the Granite State.
The discovery was made when NexDine, the company contracted by Amtrak to sell food and drink, disclosed on its renewal application that it does not buy product in New Hampshire. Sales were to have stopped on March 20, according to the reports.
The New Hampshire Liquor Commission said the liquor can keep flowing while talks continue towards a solution of the dilemma.
"The NHLC has a long history of exceptional customer service, especially to those from our border states who travel here to purchase from a wide selection of wine and spirits at great prices and no taxes. We hope to continue to provide that same high level of service by exploring a creative solution, laying tracks for a unique partnership between New Hampshire and Maine," spokesman E.J. Powers said in a statement.
Gov. Sununu in a re-tweet of a story about the issue joked "not happening. First drinks are on me."
The Downeaster makes stops in Exeter, UNH, and Dover. Each trains sells snacks, light meals, soft drinks, and alcoholic beverages in the Downeaster Café.
New Hampshire Public Radio was first to report on Liquor Commission's statement.
Contact reporter Dan Alexander at Dan.Alexander@townsquaremedia.com or via Twitter @DanAlexanderNH
The 21 Best Seafood Restaurants in New Hampshire
We reached out to New Hampshire residents on Facebook to ask their favorite seafood joints. These are the ones that came up.
More From Seacoast Current