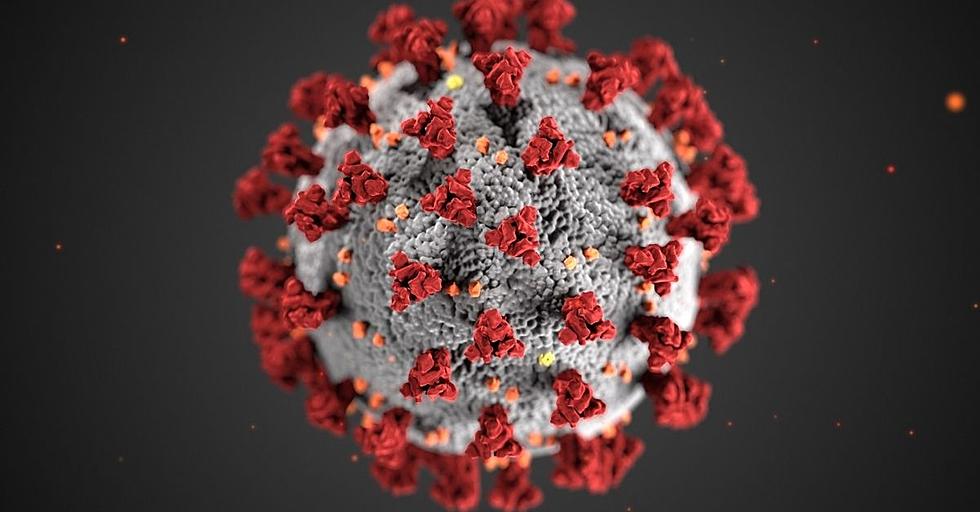 COVID-19 Winter Surge — Omicron in Maine, a Vaccine Win for Biden
Ultrastructural morphology exhibited by coronaviruses (CDC)
Maine has its first reported cases of the Omicron COVID-19 varient as the Winter Surge continues and a suspension of the implementation of the Biden Administrations's vaccine mandate is lifted.
The state CDC's Jackson Laboratory in Bar Harbor confirmed the presence of the variant in five samples from Penobscot County. Maine joins New Hampshire and Massachusetts as 42 states with reported cases. Vermont is the only New England state not to report a case.
New Hampshire has reported a total of three cases so far.
"This news is unwelcome but not unexpected," Governor Janet Mills said in a statement. "We knew it was only a matter of time before we detected the presence of Omicron here in Maine.
Mills said that while doctors continue to learn more about the variant people should get vaccinated, take the booster and wear a mask when indoors in public.
A Win for the Biden Administration
The 6th US Circuit Court of Appeals ruled Friday the federal government can enforce its vaccine or testing mandate for companies with over 100 employees via OSHA.
"In need of guidance on how to protect their employees from COVID-19 transmission while reopening business, employers turned to the Occupational Safety and Health Administration," Judge Jane Branstetter Stranch wrote for the majority. "Fundamentally, the [mandate] is an important step in curtailing the transmission of a deadly virus."
The 5th U.S. Circuit Court of Appeals initially blocked the implementation of the mandate but after the consolidation of several lawsuits the 6th Circuit eliminated the other court's stay.
The coalition of 27 business groups opposing the mandate appealed to the U.S. Supreme Court. They have also asked the court to put a hold on the mandate while it is in the appeal process.
Pending further court action OSHA is moving forward with enforcement of the mandate starting January 10 and will not issue citations for noncompliance with the testing requirements before February 9.
"OSHA is gratified the U.S. Court of Appeals for the Sixth Circuit dissolved the Fifth Circuit's stay of the Vaccination and Testing Emergency Temporary Standard. OSHA can now once again implement this vital workplace health standard, which will protect the health of workers by mitigating the spread of the unprecedented virus in the workplace," the agency said in a statement.
New Hampshire is one of ten states suing the Biden Administration over the mandate contending it is illegal and an overreach by the federal government.
NH Attorney General John Formella said the mandate would impose a major burden on New Hampshire businesses and employees obligating him to take action.
Another court declined to reinstate the administration's mandate requiring federal contractors to take the COVID-19 vaccination.
Contact reporter Dan Alexander at Dan.Alexander@townsquaremedia.com or via Twitter @DanAlexanderNH
25 Photos of Maine Cats Who Can't Stay Away From Christmas Trees
More From Seacoast Current