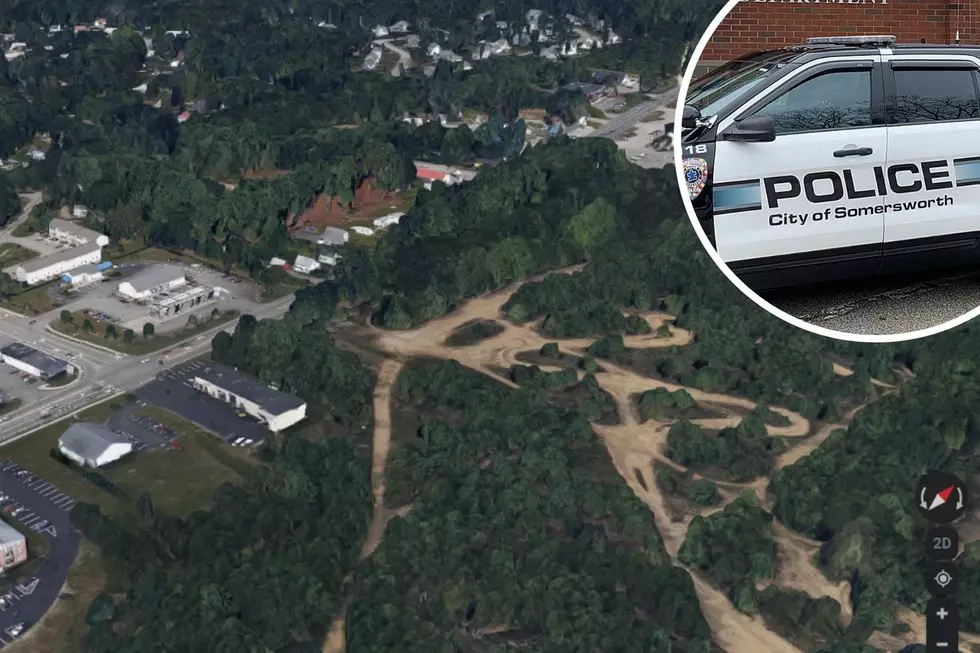 Dead Body Found at Somersworth, NH, Park
Granite State Park in Somersworth, Somersworth police car (Google Maps)
A dead body was found in a Somersworth, New Hampshire, park on Monday afternoon.
Somersworth Police receive a call about a dead body in the woods around Granite State Park at approximately 12:25pm. Further investigation determined the body was an older male.
There is no threat to the public, according to police, and the man's death is not considered suspicious.
Police did not disclose the man's identity pending confirmation and notification of family, or the circumstances of how he was found.
Anyone with information is asked by police to call 603-692-3131 or their Anonymous Crimeline at 603-692-9111.
Granite State Park is on the site of the former Granite State Speedway, known as the Dover Speedway when it closed in 1961.
Contact reporter Dan Alexander at Dan.Alexander@townsquaremedia.com or via Twitter @DanAlexanderNH
Top 10 Roast Beef Sandwiches in Maine, Massachusetts, and New Hampshire
Using the three way grading scale, see the top 10 roast beef sandwiches along the seacoast of Maine, Massachusetts, and New Hampshire.
More From Seacoast Current