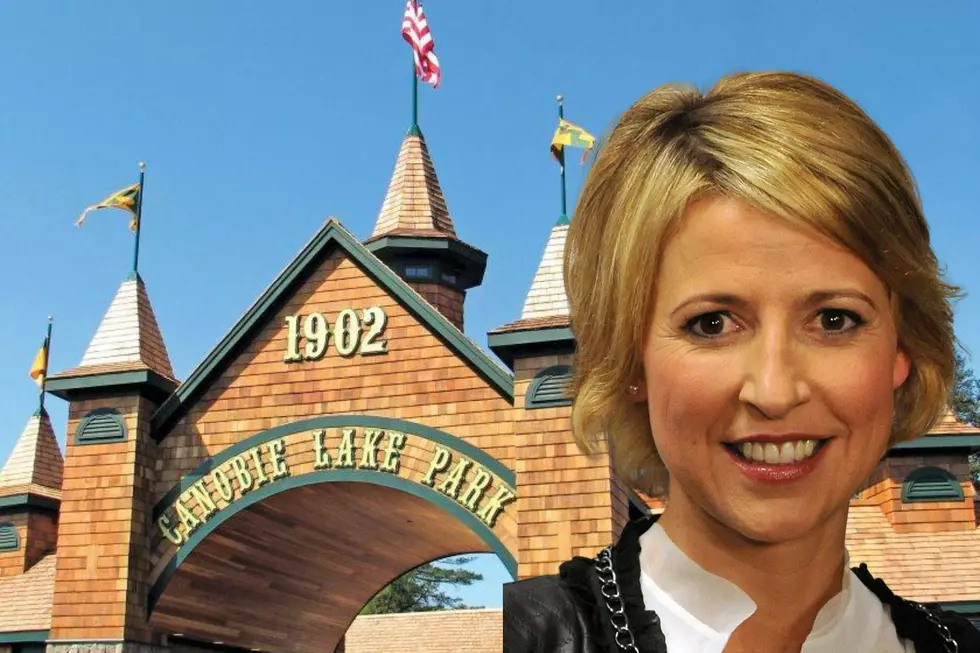 Did Travel Channel's Samantha Brown Work at Canobie Lake Park in New Hampshire?
Frederick Breedon via Getty Images, Canobie Lake Park via Facebook
Editor's note: This article was written by a Townsquare Media Northern New England contributor and may contain the individual's views, opinions, or personal experiences.
I feel that almost every New Englander has gone to Canobie Lake Park in Salem, New Hampshire, at least once in their lifetime. I mean isn't going there a summertime New England ritual? Well, it doesn't matter if you've gone with your friends, family, or summer camps. What matters is that you may have run into a celebrity at Canobie Lake Park and not even know it!
Now, it is not impossible to run into a celebrity at Canobie Lake Park. Many celebrities come and visit New England, heck, some are even from New England. So, why wouldn't they do to a local amusement park on a nice summer day with their families?
If you did not already know, Travel Channel's Samantha Brown was born in Dallas, Texas, but she actually grew up in New Hampshire!
Just like everyone, Brown needed to get a job at some point. Obviously, she didn't go right into being a TV host.
According to user Ben James Ben on the Canobie Lake Park Fan Page, CanobieFan - Tapatalk, back in 2008 they heard a radio interview with Samantha Brown in which she shared that she once worked at the park.
The post states that Brown worked there in the mid to late '80s at the front information desk and also at the Bowlerama game. So, she would have been around 15 to 17 years old at the time. 
Now, Samantha Brown is known for hosting Travel Channel's Great Weekends, Passport to Europe, Passport to Latin America, and Great Hotels.
According to an interview, Brown, still has family in New England; so, who knows, you may spot her back at Canobie Lake Park one day.
Talking about spotting celebrities at Canobie Lake Park, back in August of 2022, former Red Sox catcher #33 and coach, Jason Varitek was seen at Canobie Lake Park with his wife Catherine and their kids.
What made that situation even funnier was the fact that Varitek walked up to another guest that was wearing his jersey, and it took the guest quite some time to realize who was actually talking to him. You can watch the video here.
Below you will find other celebrities spotted in New England in 2022.
12 Celebrities Spotted in Maine and New Hampshire in 2022
A number of celebrities made a trip to Maine and New Hampshire throughout 2022. Take a look to see which ones.
17 Maine Restaurants Visited by Vacationing Celebrities
Many celebrities visit Maine and get the chance to eat at the numerous great restaurants the state has to offer. Have you had a chance to visit the local places below that these 18 celebrities have dined at?
More From Seacoast Current