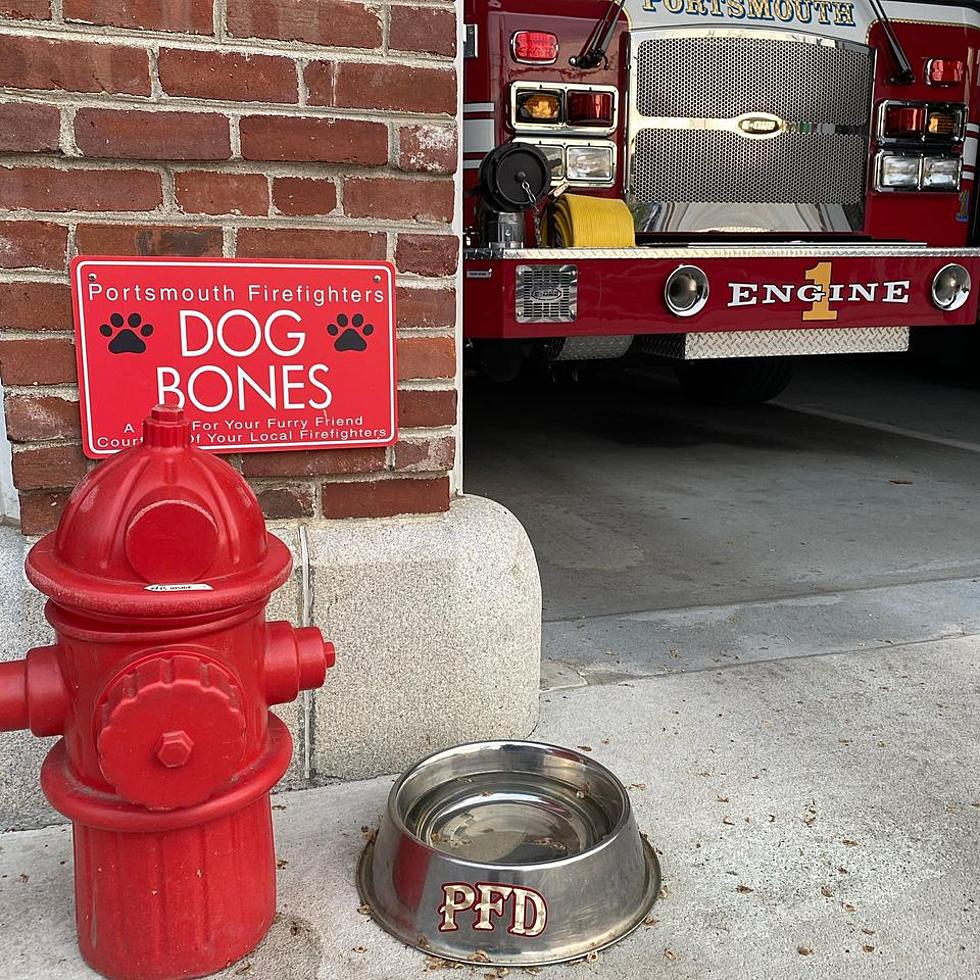 Dog Treats a Big Hit at One Portsmouth, NH Fire Station
Courtesy of Portsmouth FD
For the past few years, firefighters at Portsmouth's Court Street station have been putting out dog treats, and according to the department's chief, it's been a big hit.
"It's been received quite well. You see dogs on a walk and they beeline it once they see the station," Fire Chief Todd Germain said on Tuesday.
Germain said the bones are donated and the station goes through about seven pounds a week in the summer months because they get so many four-legged visitors.
Germain said fire stations typically leave their doors open in the nicer weather so people can come in and check out the trucks or ask for directions. It seemed to be a natural fit to have the dog bones.
Many restaurants and shops in downtown Portsmouth have water bowls for dogs placed outside in the summer.
There are efforts to make the Seacoast more dog-friendly. There is a movement in Dover, and a Yappy Hour was held at the Mall at Fox Run in Newington recently as part of an announcement that the mall is open to dogs.
Contact Managing News Editor Kimberley Haas at Kimberley.Haas@townsquaremedia.com.
LOOK: The least obedient dog breeds
More From Seacoast Current