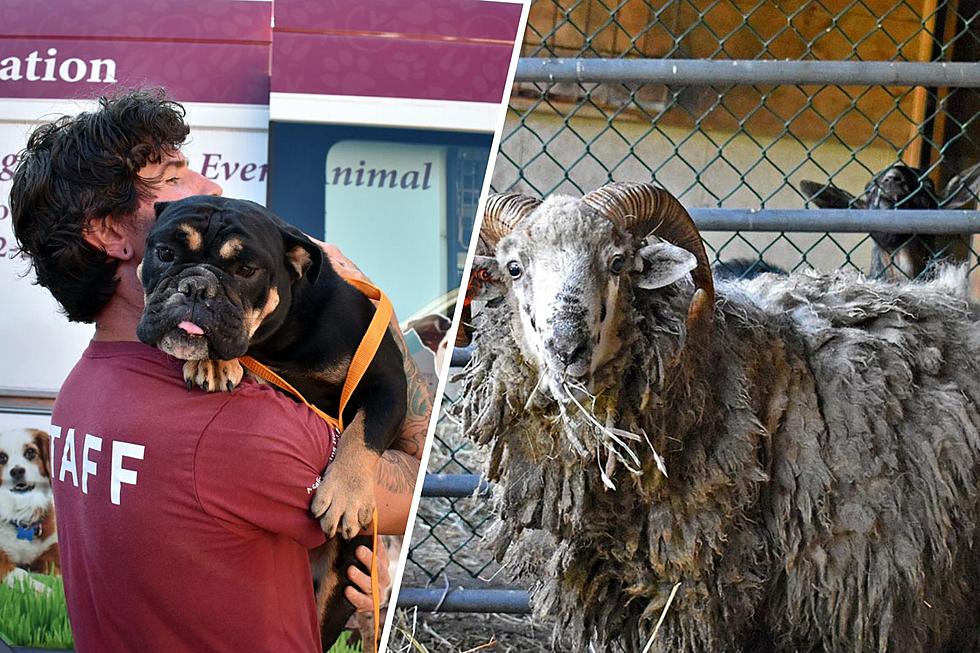 Dozens Removed From 'Appalling' Conditions at Northwood, New Hampshire, Farm
Animals removed from a Northwood farm (NH SPCA)
🔴 The state Department of Agriculture and police were called to a Northwood farm
🔴 The NHSPCA rescued 39 animals living in filth on the farm
🔴 Police did not disclose if anyone has been charged in the case
---
On Thursday, volunteers and staff from the New Hampshire SPCA removed dozens of animals living in horrific conditions on a Northwood farm.
After a warrant was issued, Northwood Police and the state Department of Agriculture searched the farm and found eight dogs including a Great Dane, eight cats, 10 rabbits, two turtles, an African Grey parrot, eight donkeys, two mini-donkeys, six goats, a sheep, a horse, dozens of farm fowl, a cow, and a snake living in awful conditions.
They had no food or water. The smaller animals were in crates and cages caked in waste.
Neither the NHSPCA, police, nor the Department of Agriculture disclosed the name of the farm, how they became aware of the situation, or if any charges have been filed. The owners of the farm were not on the property when authorities arrived. A total of 39 animals were removed from the farm.
"This case is appalling. The photos were absolutely nauseating. Many of the animals appear to be severely underweight, filthy, and have as yet undiagnosed medical conditions," NH SPCA Executive Director Lisa Dennison said in a statement.
"A mass of mud and muck"
Dennison described donkeys with hooves that were not trimmed, causing them pain trying to walk, as well as a ram that had not been shorn, described as a "mass of mud and muck." A volunteer said the smell inside the house was "unbearable."
"What makes it all even worse is they now have to be held in protective custody while the court battles begin," Dennison said. "State law requires that a court decision be made within 14 days. However, often that deadline is missed and the animals remain in protective custody often for many months."
Between this case and the removal of over three dozen animals from a home in Bedford, New Hampshire, on August 23, the NHSPCA has 200 animals in its care at its Stratham shelter, where a great deal of work goes into caring for the animals.
Space needs to be prepared for each animal. They'll also need evaluations and to have a plan developed for their recovery, which can include surgery and other medical needs.
How you can help
The NHSPCA's SOS fund to accepts financial donations to help with the care of the animals.   Donations of food are also being accepted via the NH SPCA's Wish List.
33 dogs, three birds, and a cat living in squalor were removed from the house in Bedford.
It was full of mold and the odor from the animal waste and ammonia from urine was "overwhelming," Tona McCarthy, Humane Agent and Cruelty Investigator for the NHSPCA, told Boston 25 News.
Contact reporter Dan Alexander at Dan.Alexander@townsquaremedia.com or via X (Twitter) @DanAlexanderNH
The Largest Corn Maze in New England
Check out the most massive corn maze in New England and all the years before!
More From Seacoast Current