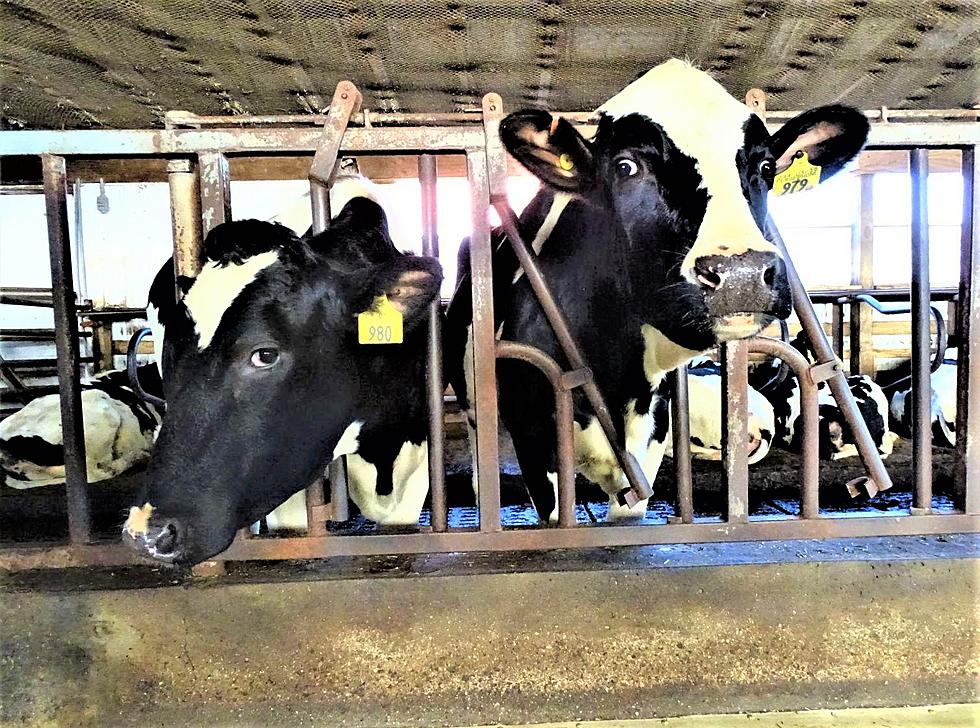 Durham Farm Day in New Hampshire to Have Cows, Kiwiberries and Table Grapes
File Photo by Kimberley Haas
Durham Farm Day will be held at the New Hampshire Agricultural Experiment Station at the University of New Hampshire on Saturday.
The station is the state's public research and development organization for agriculture, food, natural resources and the environment.
They have the Woodman Horticultural Research Farm and Fairchild Dairy Teaching and Research Center.
At Woodman Farm, scientists develop and test new fruit, vegetable, and ornamental crop varieties. They assess alternative crop management techniques, study the impacts and best strategies for protecting against pests and diseases and work on organic production, according to the information the college put out about Saturday's event.
Attendees will learn about kiwiberries and seedless table grapes grown in New Hampshire.
Alternative pruning techniques that can help grow better tomatoes, among other ongoing research projects, will be discussed by tour guide Evan Ford. He is the farm's manager.
The Fairchild Dairy houses approximately 90 milking-age cows and 70 growing, replacement animals.
Attendees will learn about ongoing research projects, daily operations and the milking parlor. They will see the Holstein cow herd with dairy manager Jon Whitehouse.
For more information, click here.
Contact Managing News Editor Kimberley Haas at Kimberley.Haas@townsquaremedia.com.
LOOK: 30 fascinating facts about sleep in the animal kingdom
More From Seacoast Current